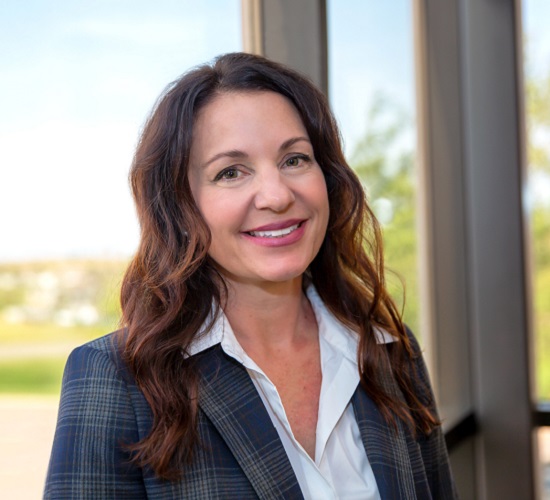 Meet Heather Hallett, our Vice President of Customer Success. In this role, she leads the SONIFI Health customer success executive team who consult and advise leading hospitals, health systems and care providers.
MBA, BSN, RN
Clinical and business outcome goals
Case studies, use cases and reference programs
Industry best practices and successful growth strategies
What is your role at SONIFI Health?
I'm the vice president of customer success — my team and I make sure our customers are receiving value from their SONIFI technology, which directly impacts nursing workflows, the patient experience and clinical outcomes.
We build relationships and act as trusted advisors, assisting our customers with their long-term digital engagement strategies. Healthcare is transforming like never before. The customer success team is committed to providing the support, collaboration and expertise needed to help our customers continue to reach their goals.
What experiences do you bring to your role?
I was a bedside nurse for over a decade, caring for post-surgical and critical care patients, and I also held clinical leadership roles. Once a nurse, always a nurse! I'm able to connect with our customers from that frontline perspective because I've also experienced the emotions, delights and challenges they're facing.
Beyond direct patient care, I have had several roles in health informatics, including working with healthcare systems on selecting, implementing and optimizing various solutions for healthcare technology and medical records. In all of those roles, I had the privilege to work closely with customers, develop use cases, use analytics to demonstrate value, and communicate how technology can impact care delivery.
What should people know about SONIFI Health?
SONIFI Health is more than a technology company. What sets us apart is our people. We value commitment, communication and collaboration.
I admire our employees' dedication to truly helping our customers, and our own teams, continue to grow and succeed. Every step of the way, they are honest, conscientious and humble.
What healthcare trend is emerging as a key issue for hospitals?
Consumerism. As consumers of products and services outside of healthcare, we have expectations as far as what a great experience is and how technology enables that experience. As consumers of healthcare, we want our experience to meet or exceed what is experienced outside of a healthcare setting.
What's the best part of your job?
The impact. I love hearing from customers how people, processes and technology are transforming the patient and clinician experience.
I also love seeing growth. The team is sharing their experiences and best practices, and learning from each other how to continue to support our customers. They are truly embracing and trying new approaches, and we're seeing impactful customer results.
Stay Connected
Get exclusive insights delivered to your inbox from our experts.