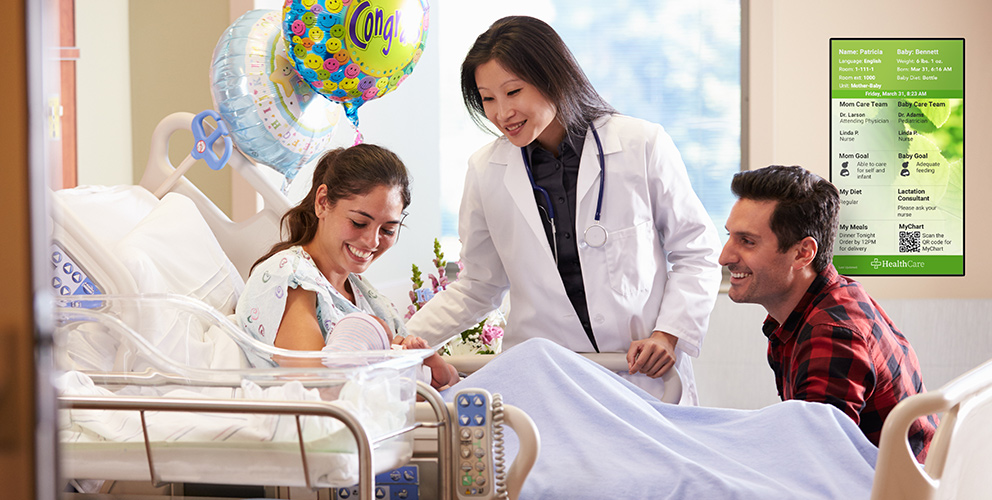 Digital whiteboard
Improve care interactions with EHR-integrated displays
Better communications with less clinical busywork
SONIFI Health's digital whiteboards are designed to provide personalized and relevant information that empowers patients to engage in their care, while also eliminating manual tasks from nursing workflows so they have more time for direct patient care.
The patient-aware whiteboards can include unit-specific configurations, and all updates are fully automated thanks to integrations with your EHR and other hospital systems.
Digital whiteboard configurations
Customize displays to fit your goals & patient priorities
BRANDING
Reinforce your brand identity with corresponding colors & images
PERSONALIZATION
Foster meaningful interactions with patient details & preferences
CARE PLANNING
Encourage progress with updated scores, instructions & goals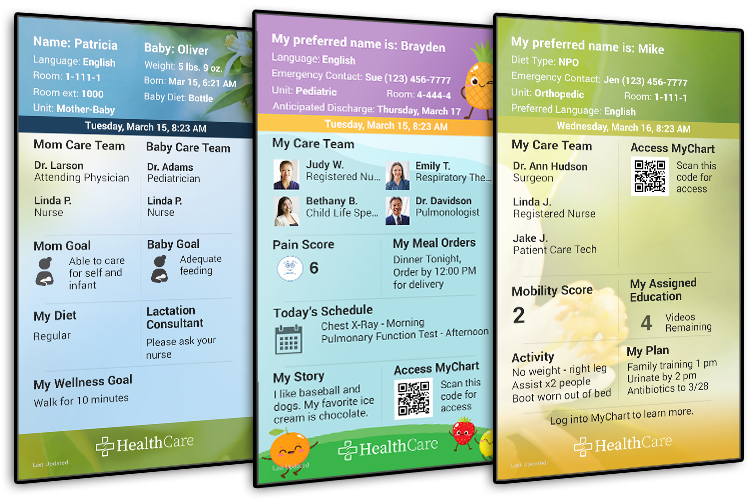 INTEGRATIONS
Engage patients with third-party integrations (e.g., care team, schedule, meals)
COMMUNICATIONS
Share EHR nursing notes, personal messages, QR codes & more
UNIT-SPECIFIC FLEXIBILITY
Cater to patient populations (e.g., mother-baby, ortho, pediatrics, oncology)
Our whiteboards can be displayed vertically, horizontally or within an interactive TV

Empower patients throughout their stay with dynamic displays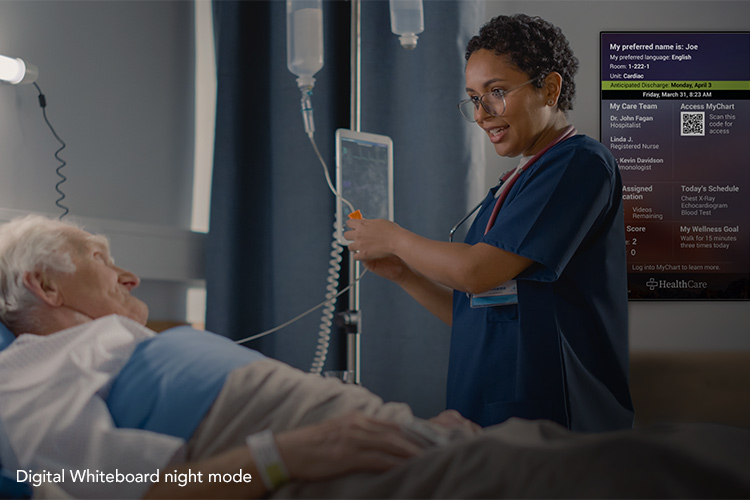 Informed & confident patients
Care information is easily accessible & always in view
Automatic updates keep displays fresh & accurate
Data is presented with patient privacy in mind
Personalized & engaging visuals
Patient-aware details promote better bedside interactions
Specific goals keep patients active in their care plan
These digital care boards provide our patients and their families with information that is specific to the patient in a simple, accessible format. Because they interface with CareConnect, the boards also save time for nurses and other caregivers, who won't have to manually update the information.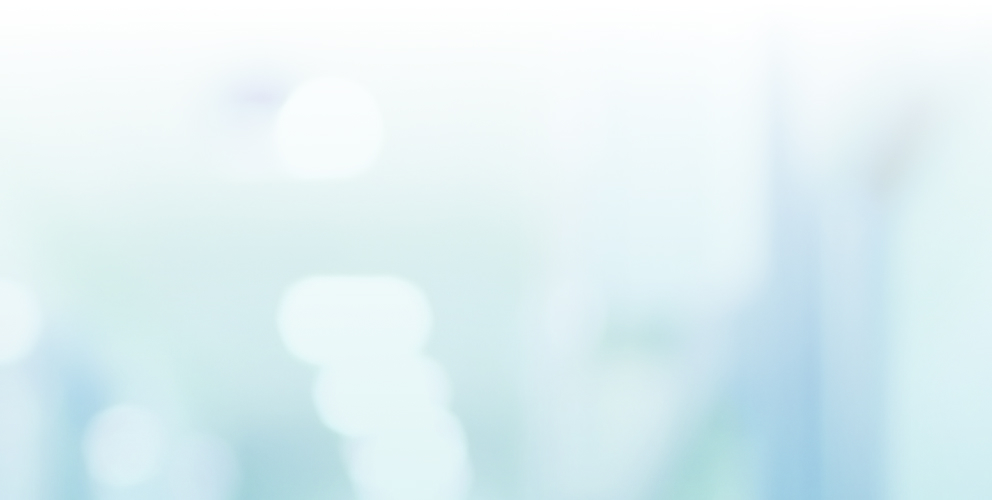 Digital whiteboards benefit nurses & promote your initiatives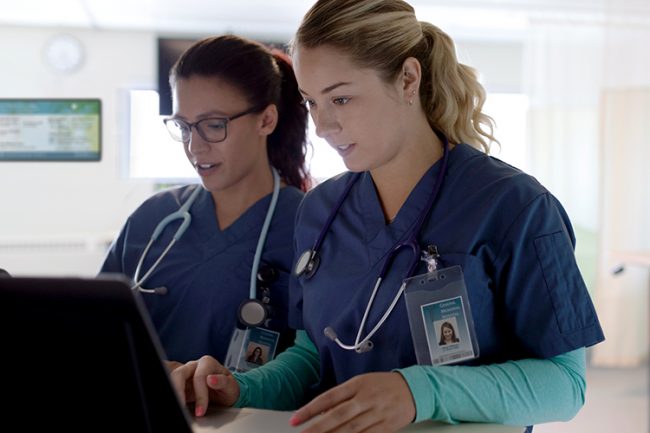 Streamline clinical workflows
Eliminate time-consuming handwriting & cleaning tasks
Automations improve information accuracy & shift changes
No intervention needed for education access & meal ordering
Improve return on investment
Personalized, modern & engaging
An integrated digital whiteboard can be a key influencer of a patient's experience at your hospital. See how SONIFI Health's technology can reinforce your priorities throughout the patient journey.