April 18, 2023
. . .
When SONIFI Health is developing new products, when care teams have questions, and when hospital executives are looking for impact and ROI, they all turn to the same place for input: SONIFI Health's own full-time team of clinicians.
Here are some of the many reasons our nursing executives are valuable to both SONIFI Health and our healthcare customers and partners.
Experienced caregivers
Every person on our clinical team has vast experience as a bedside nurse. Since nurses are the primary users of our technologies, this background gives invaluable insight into how SONIFI Health can develop and enhance products that are truly helpful to nurses.
The team's perspectives as caregivers help guide not only what products to pursue, but how to design them in the context of actual clinical workflows.
Offering technology and solutions that improve patient experience and clinical outcomes is only only possible when nurses are involved from the beginning. Our clinical team provides a key point of reference to ensure our system helps clinicians do their job more efficiently and effectively, so they have more time for direct patient care.
Operational & clinical experts
Every hospital and clinic has its own strengths and challenges, and our nursing executives are key in helping facilities make workflow and content choices that best benefit that specific unit or location.
Bringing a great understanding of how hospitals and specific units operate, they are able to know how and where our technology can help address issues or advance priorities.
They draw on their firsthand experiences working on the frontline as well as on cross-functional teams to propose SONIFI Health solutions that bring the most value to operational leaders, clinical teams and the patients themselves.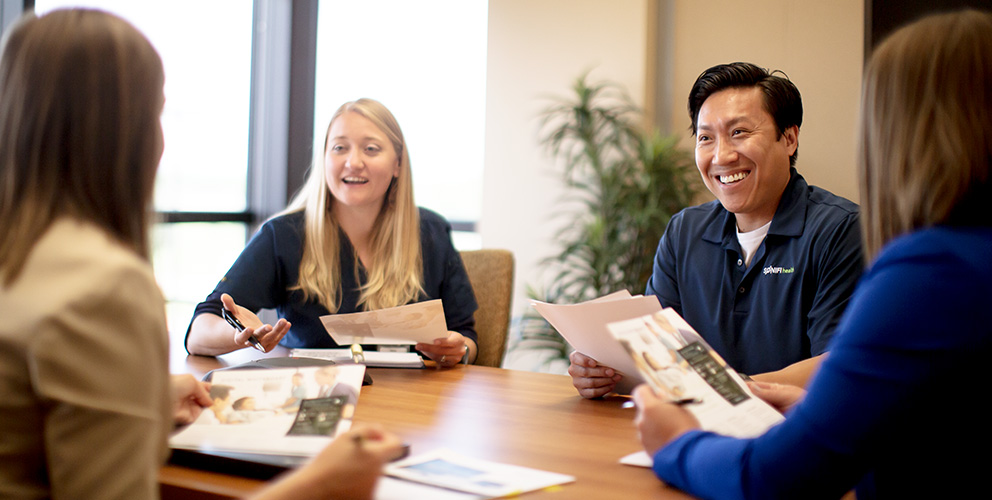 Confident communicators
Combining their knowledge of working with patients, nurses, executives, IT and product developers makes our nursing executives exceptionally strong communicators.
They are comfortable going into care facilities and talking with patients, families, clinicians and other team members about their specific needs. Based on their years on the floor, they can draw on common ground with clinical teams to discuss their concerns with credibility and confidence.
The team's insights from these interactions help translate a healthcare system's needs into solutions SONIFI Health can help with.
Their advocacy for both patients and nurses ensures the end user is always prioritized, and their recommendations for maximizing a patient engagement solution has concrete goals to work toward.
Their experience on both sides of the conversation brings a level of empathy, understanding and assurance that keeps everyone on the same page through every step of the process.
Effective educators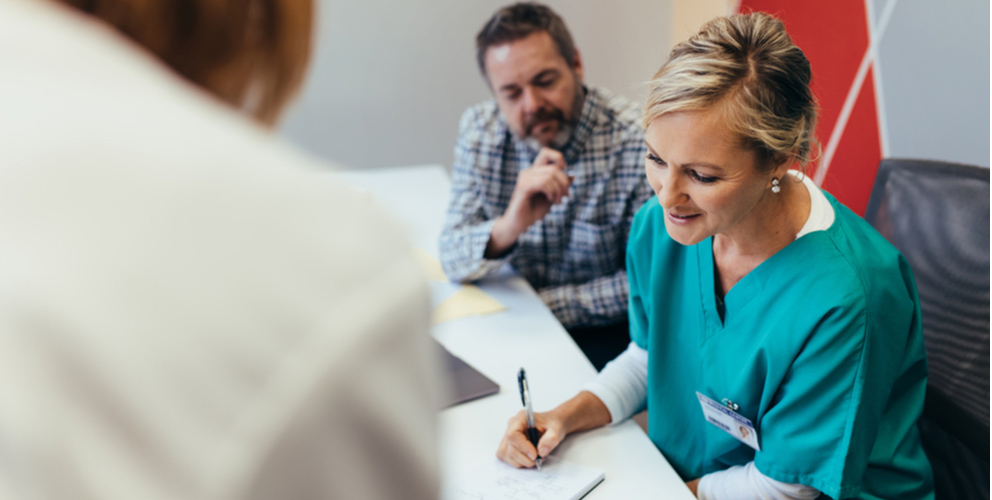 One of the most important roles our clinical team plays is that of educator.
Technology is only helpful if people use it — and people only use it if they understand it. That's where our nursing executives shine.
The team develops custom sessions and reference materials based on how the SONIFI Health system will be used in a specific facility or unit.
Our clinical staff have worked on the floor in the same types of environments as those they're training, so they are able to teach from a peer perspective. They truly understand the reality nurses face balancing patient needs and increasing demands.
The training and resources they pass on are key to a successful technology implementation and outcome going forward.
Critical leaders, advisors & mentors
Each of our nursing executives is a critical part of the SONIFI Health team, and of our healthcare partners' success.
Their dedication to improving healthcare and the patient experience is invaluable.
To continue providing the best possible solutions for healthcare systems, we rely on the clinical team's insights from their on-site observations in various care environments, their ongoing education and research about changes in the healthcare industry, and their frequent talks with nurses and administrators working in day-to-day operations.
SONIFI Health is honored to have these clinical experts as part of our team, and we're proud of the outcomes that together we help healthcare systems nationwide achieve.
Get to know our nursing executives:
. . .
Editor's note: This article was originally published in February 2018. It has been updated for comprehensiveness and freshness.
Stay Connected
Get exclusive insights delivered to your inbox from our experts.