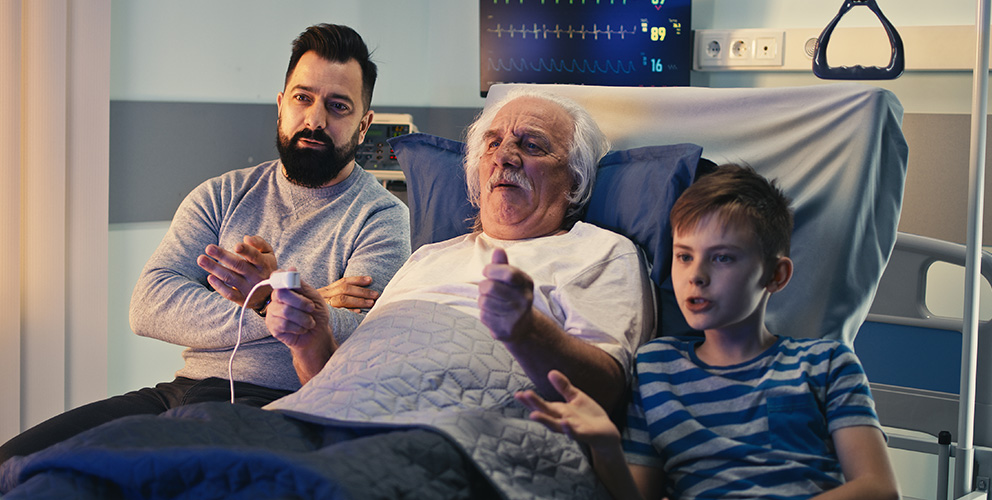 Entertainment & positive distraction
Comforting content when patients need it most
Reduce patient stress & anxiety
Soothing positive distraction and the familiar comforts of home can go a long way in helping a patient relax.
Studies show that positive distraction in healthcare settings can reduce anxiety, stress, and pain perception. Offering patients a variety of quality entertainment options gives them a sense of control and autonomy to choose the content and outlets they want.

SONIFI Health can help you provide entertaining, relaxing & captivating content.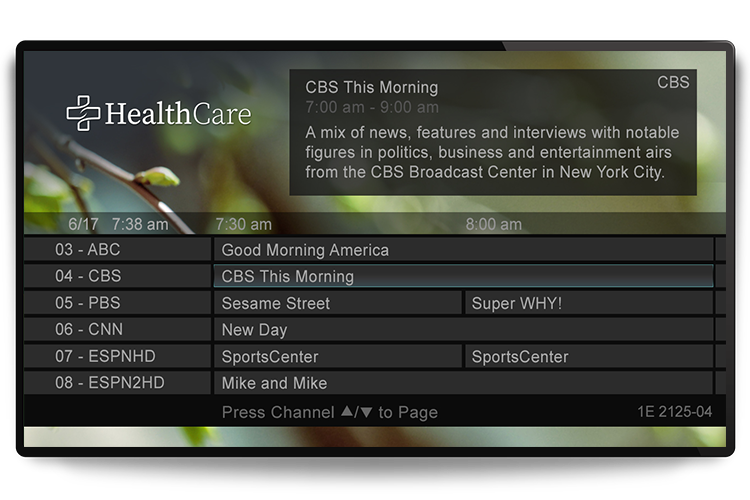 Familiar TV programming
Provide the channels and content patients are used to seeing on TV with a configurable channel lineup from DIRECTV.
Quality HD entertainment, sports & local channels
Include the channels your patients & visitors want most
Scalable to fit your specific needs, with minimal hardware
Mobile option available for areas not serviced by a TV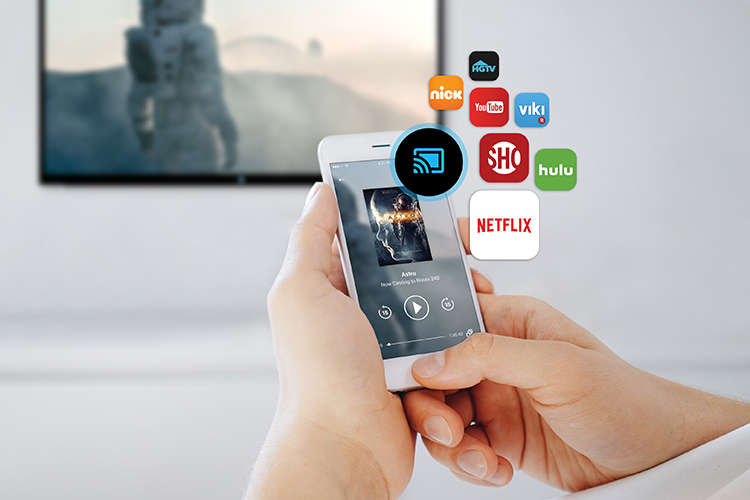 Streaming favorite apps
With STAYCAST, patients use their own personal device to securely stream content from thousands of apps to the in-room TV.
Movies, shows & videos patients are used to watching at home
Games, music & more are easily accessible in favorite apps
App content displays in the patient's native language
No personal credentials are entered on the TV

The best movies
With SONIFI Health's movie selections, it's free for patients to choose films from several genres to watch any time during their stay.
FAMILY | DRAMA | ACTION-ADVENTURE | COMEDY | ROMANCE | CLASSIC


Relaxation & ambience
SONIFI Health offers digital content designed to help calm and soothe patients.
Relaxation channel
High-definition nature content
Motivational channel
Soothing images with positive quotes
Noise suppression
A selection of ambient sounds
Music playlists
Thousands of songs in 9 genres
Spiritual content
5 religions & general spirituality
Custom channels
SONIFI Health can set up open channels for your location to load custom content that can be updated as often as needed, without entering individual rooms.
Videos & live feeds
Virtual pet therapy
Breathing exercises
Book readings
Aquarium or zoo cams
Events (music, worship, etc.)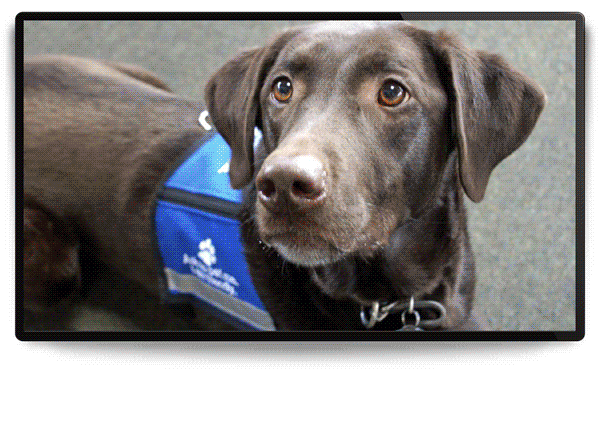 Images & messages
Artwork & paintings
Calming photographs
Greetings from staff
Jokes & trivia
The experts in entertainment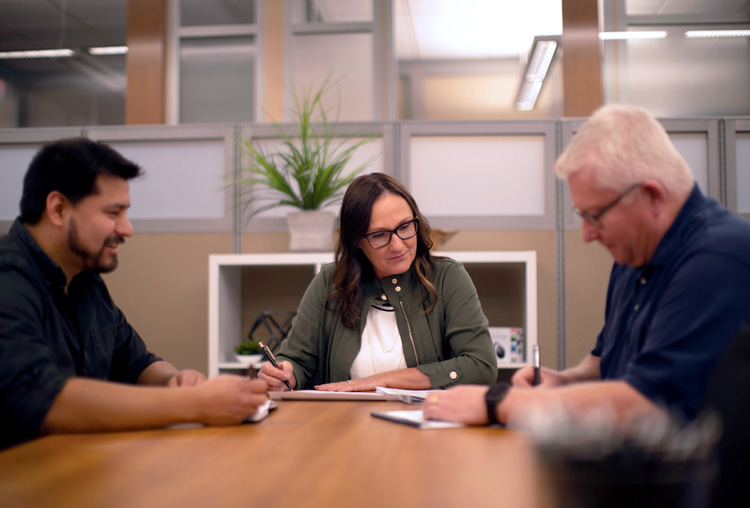 With the consumerization of healthcare, more and more patients are looking for hospitality-like experiences. Which happens to be our expertise.
For more than 40 years, SONIFI has been the premier entertainment content provider in hospitality settings
Our exclusive partnerships with the best in the business mean you get the best entertainment options
1 million rooms around the world have SONIFI's interactive & entertainment solutions
Our expertise in both RF & IP infrastructures means we can help any type of facility for wired or wireless distribution needs
Our team is ready to consult with you on what positive distraction content and entertainment outlets would be best for your patient demographics, budget and organizational goals.
The best entertainment & positive distraction
Ready to learn more about how SONIFI Health can help comfort patients when they need it most?