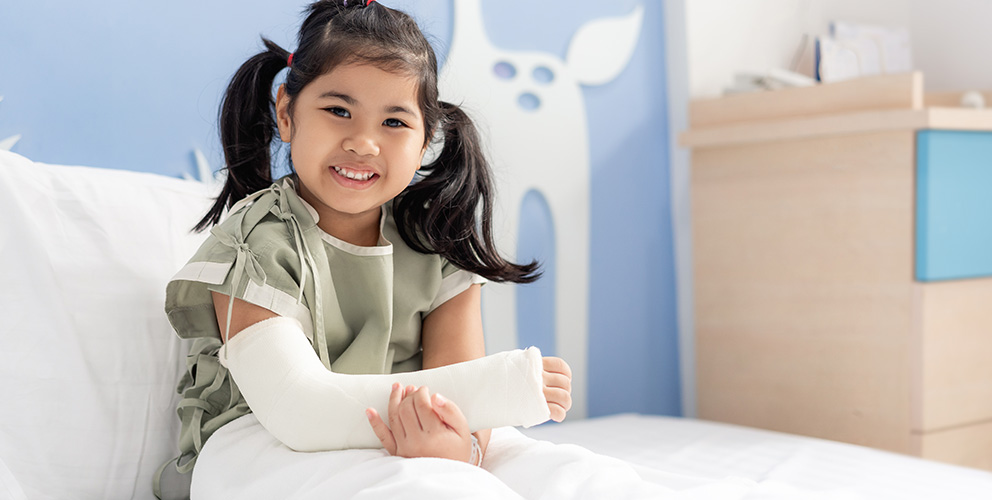 Children's Hospitals
Solutions that cater to pediatric patients & families
Familiar & effective technology
Create meaningful care experiences with children, their families & your staff
Comforts of home
Help soothe anxiety and stress with comforting entertainment that appeals to children's personal preferences.
Clear communications
Provide timely information on engaging, patient-aware displays that update automatically.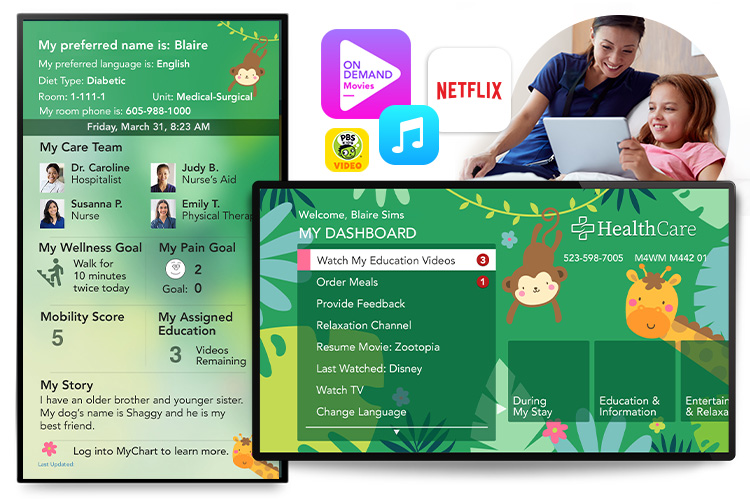 SONIFI Health's solutions are designed to be customized to your brand, your patients and your organization's goals.
Custom user interfaces with age-appropriate designs
Personalized displays automatically update with EHR, Active Directory & ADT integrations
Positive distraction to comfort children
Simplified menus can elevate easy access to entertainment options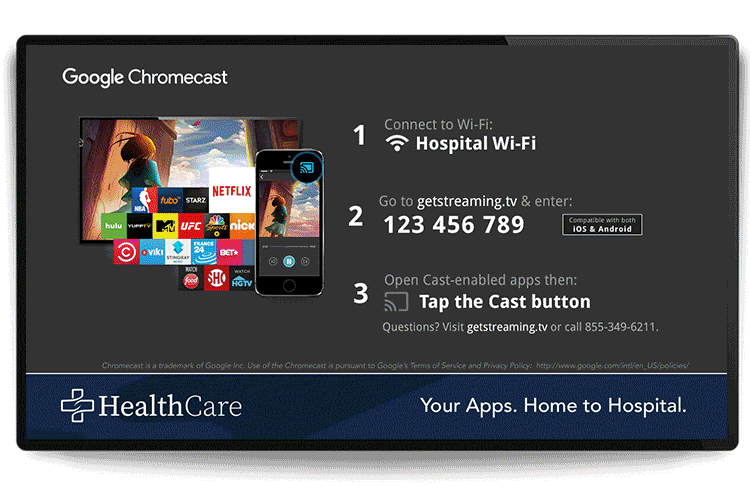 Familiar television programming from DIRECTV
Library of on-demand kids movies & programs
Music & relaxation content for children
Streaming solution for viewing movies, shows, games & videos from favorite apps
Livestreams & custom videos
Real-time request features for in-room concierge services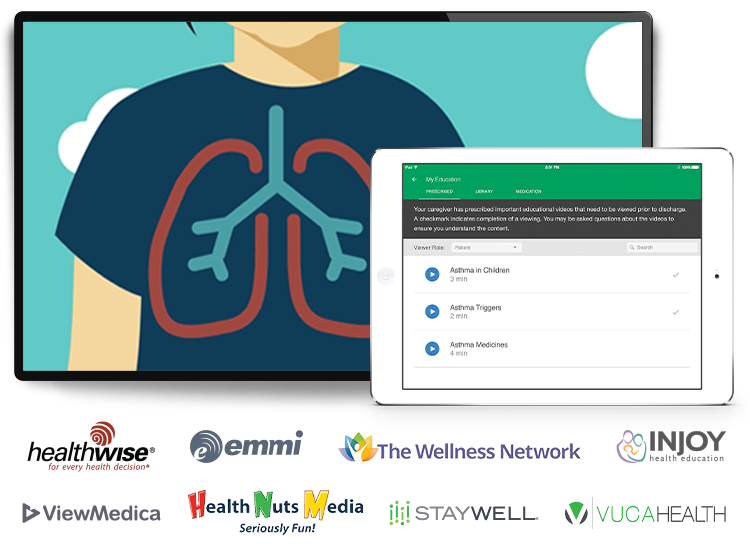 Pediatric & caregiver education
Patient education videos created for children & their families
Curated content from a variety of education vendors
Custom-produced & licensed third-party education titles
Multilingual education content for improved health literacy
Strategies & best practices from our clinical education team
SONIFI Health is honored to support leading children's hospitals around the country.
Why pediatric hospitals choose SONIFI Health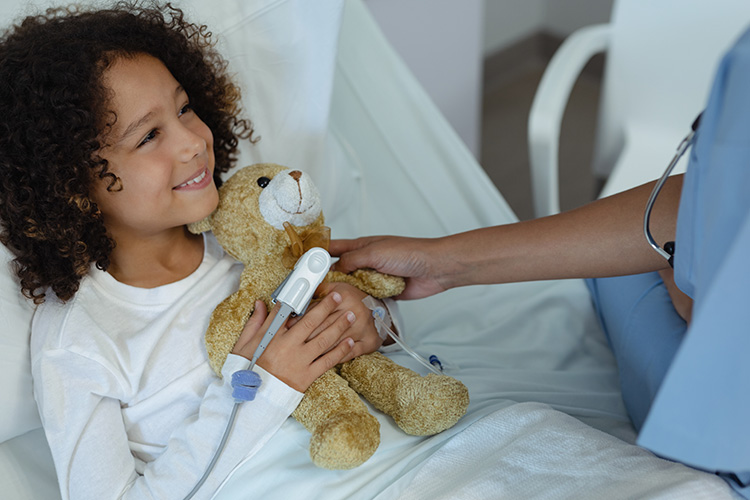 With more than 500 million end users serviced annually, our collaborative approach and professional expertise is proven to support your success at scale.
Walk through what a patient sees
Discover the dynamic experience you can create for patients with SONIFI Health's platform.