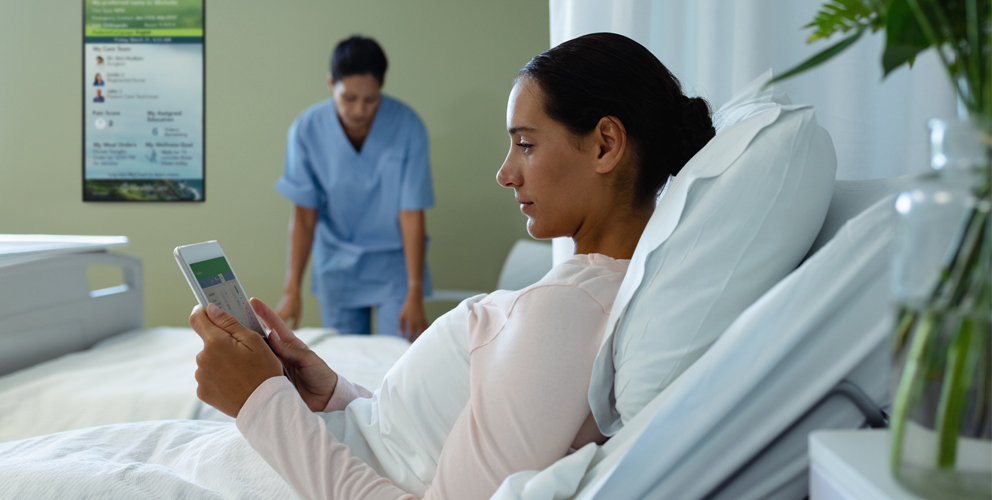 Seamless integrations
Simplify technology for your clinicians & modernize the patient experience
Get more from your EHR & hospital systems
SONIFI Health's white-label system integrates your technology onto a single platform so you can deliver better, faster, safer care — without interrupting workflows or adding any FTEs.

See ROI in staff efficiencies, patient engagement & successful implementations
Clinician benefits
Leverage existing systems to automate tasks & simplify workflows
Patient connections
Provide autonomy, transparency & tools to help patients succeed
Reliable support
Site surveys, networking, installations, device compatibility & 24/7 technical assistance
Personalized care
Preferred name, language & pronoun
Assigned care team
Admit, schedule & discharge plan
Pain score & daily goals
Diagnosis, condition & education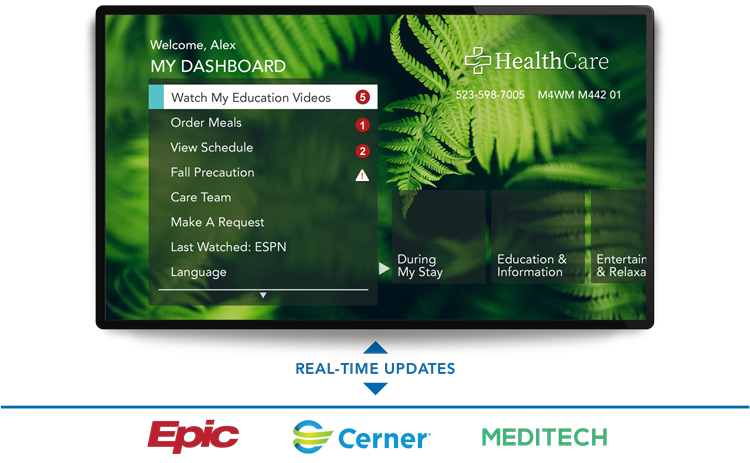 Quality & safety
Medications & prescriptions
Allergies & dietary orders
Risk assessments & falls risk
Health & SDOH screenings
Surveys & feedback
Hospital smart rooms: 10 things to consider
Patient rooms that incorporate connected smart technology can improve your hospital's operations, your staff's efficiencies, and your patients' experience.
Read more
40+ third-party system integrations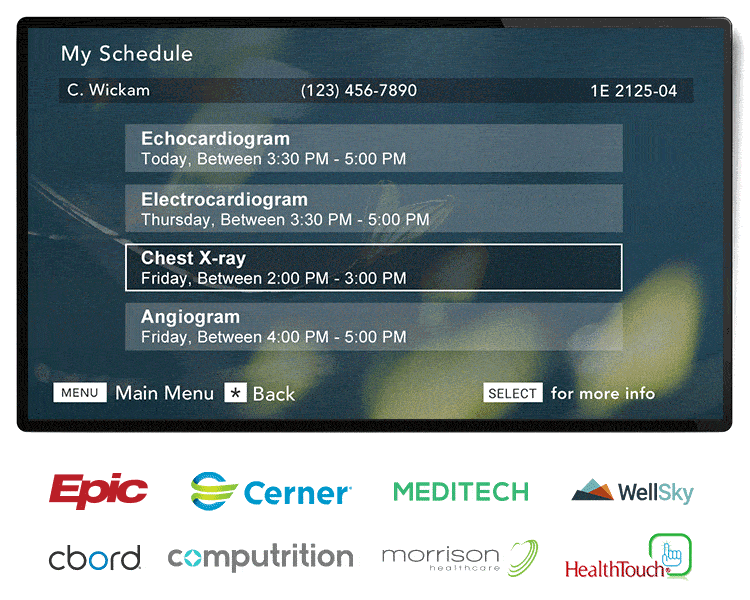 Connected patient care
Deliver efficient and integrated care by providing comprehensive patient-facing interfaces and staff dashboards for:
EHR data with real-time updates & chart backs
Meal ordering with dietary orders
Inpatient telehealth & interpreter services
Appointment & procedure schedules
Meds-to-beds pharmacy fulfillment
Home medical equipment purchases
And much more!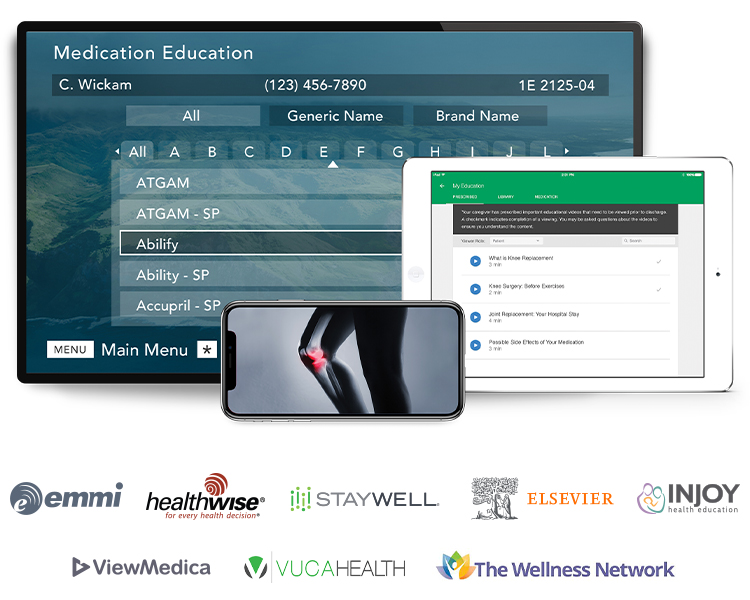 Patient education
Create a customized and comprehensive patient education video library thanks to our partnerships with all leading content providers, including Healthwise, The Wellness Network, Elsevier and more.
The system can integrate any of your organization's in-house or owned content as well.
In addition to content strategy and consultations, we also provide content management to ensure your education content is always up-to-date.
Our platform is designed to activate patients in their care plan and improve education compliance with on-screen prompts, comprehension surveys and more.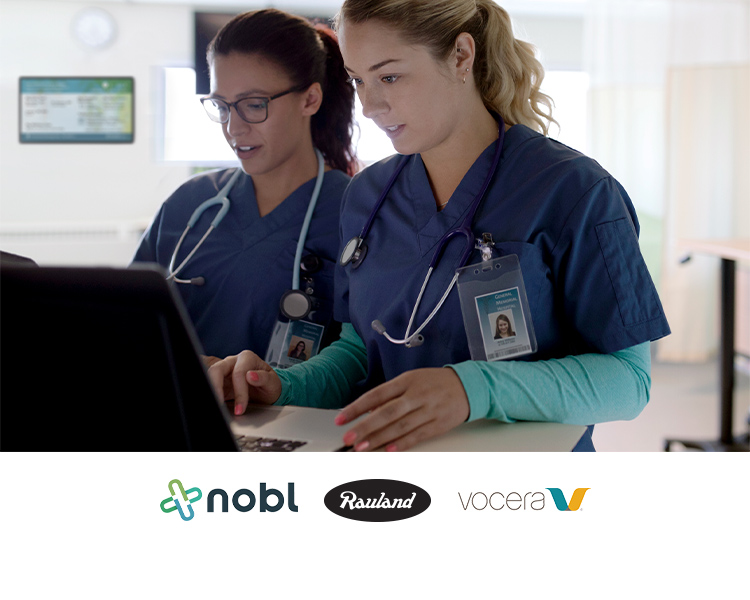 Staff tools
Centralize your nurse call, virtual care and rounding systems onto one platform to improve:
Team communications
Workflow efficiencies
Data accuracy
Patient safety
Bedside reports
Service recovery
Patient observations
Leadership rounding
Benchmark tracking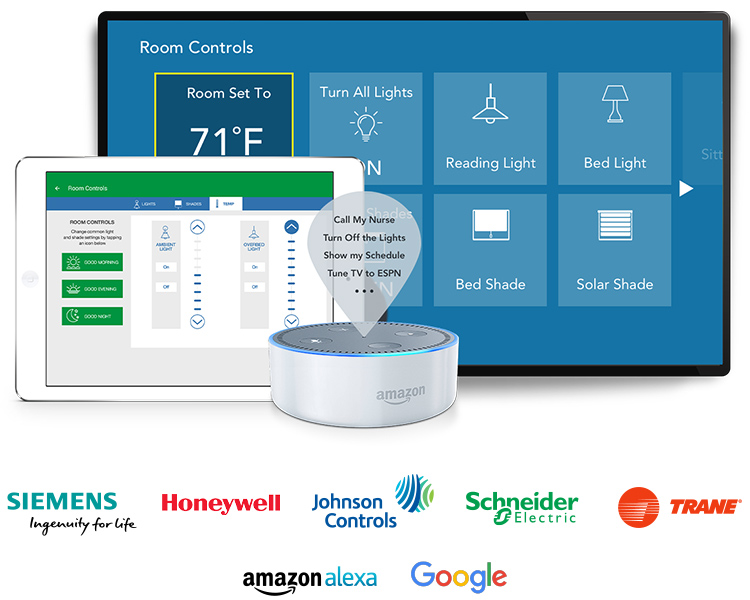 Smart room controls
Our system uses BACnet-compatible, application-level interfaces to communicate with building automation system (BAS) components, without the need for any additional hardware in the room.
Room temperature
Lights
Window shades
TV controls
With these smart room integrations, patients can directly adjust their room environment without any involvement needed from clinical, housekeeping or facilities staff.
Automations can complement your eco-friendly initiatives with default or unoccupied settings for room controls that help reduce energy consumption.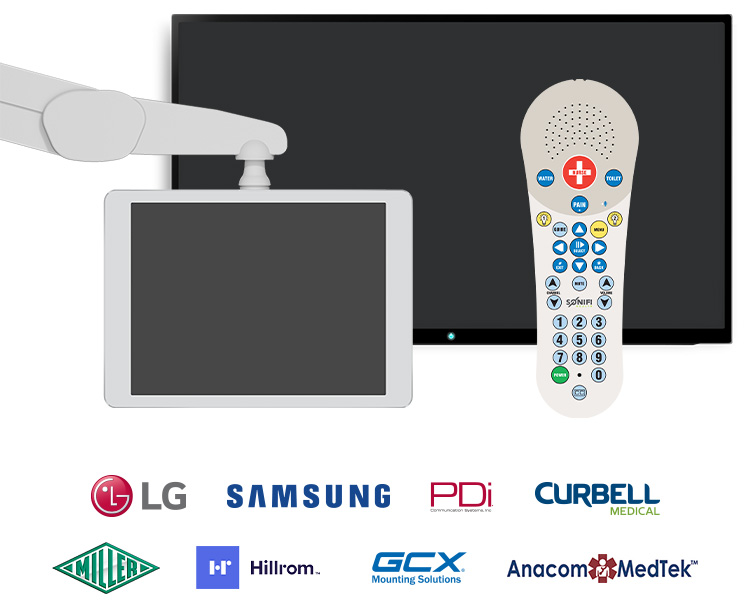 Hardware compatibility
Our system is designed to require little to no in-room hardware, reducing potential failure points and the need for physical maintenance.
No need for a set-top box — our technology is already integrated into industry-leading healthcare-grade televisions
Operates in both IP and coax environments, requiring no additional infrastructure hardware to convert IP to RF signals or to transmit RF signals over UTP
Compatible with all major nurse call and pillow speaker manufacturers with no additional integrations needed
Our partnerships offer exclusive sourcing and pricing of devices, mounts, swing arms and more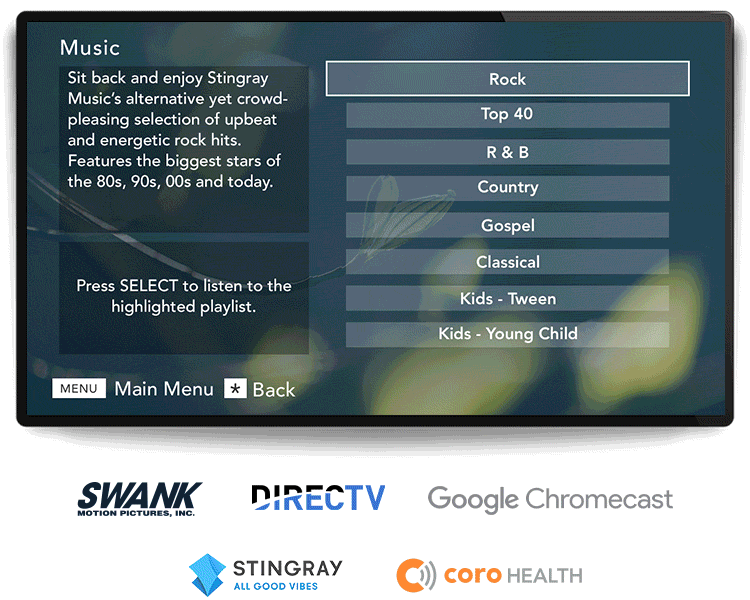 Positive distraction
Provide patients comforting content when and where they need it most. We have relationships with major content vendors for you to choose what positive distraction outlets are best for your patients.
Movies
TV
Music
Relaxation
Our team can also integrate your facility-specific content, as well as our exclusive digital content, with customizable TV channels.
Explore our technology
Customized to your needs, our turnkey solutions are ready to meet the consumer expectations of today, and scale with your enterprise in the future. All your systems, integrated on one platform
Let's make sure technology is working for you, not the other way around