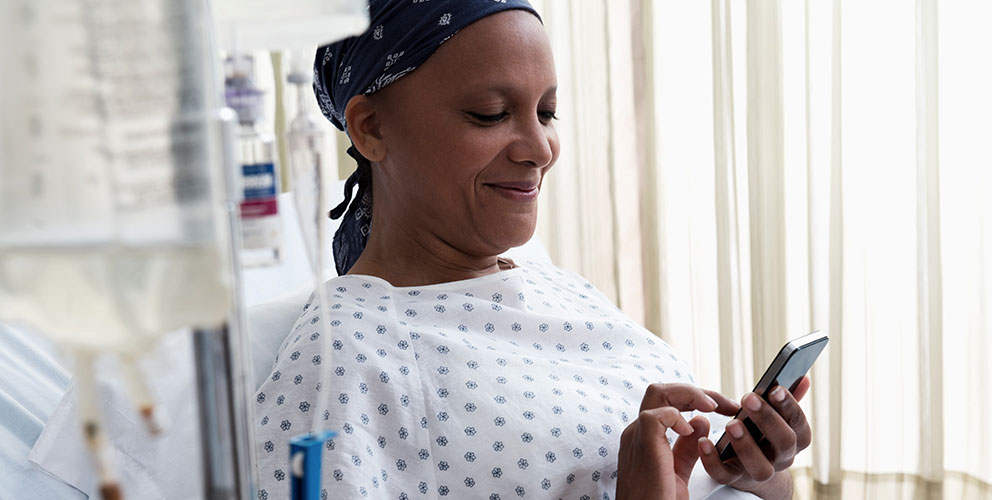 Cancer Centers
Empower patients to focus on their well-being
so you can focus on their cancer care
From diagnosis to treatments and coping, patients in cancer centers tend to be even more overwhelmed and anxious than other healthcare settings.
SONIFI Health's technology platform can provide positive distractions that keep their mind off a stressful situation, as well as information that helps them feel reassured and confident in the care you provide.

Give your patients a sense of comfort, control & autonomy with solutions from SONIFI Health
Entertainment & positive distraction
Entertainment options at your cancer center can be a welcome amenity for patients hoping to keep their mind off treatment and focused on something enjoyable.
SONIFI Health offers the best in entertainment and positive distraction
Live TV programming with familiar channels
Secure streaming access to thousands of their favorite apps
Movies from several genres to watch anytime for free
Music playlists, ambient sounds & noise suppression options
Relaxation & motivational channels
On-demand spiritual content
Custom channels & live feeds
Tablet-based games & comics
SONIFI Health at the Memorial Health System Cancer Center
"That downtime for patients can feel stressful, so having a wide library of content to help fill the time has been wonderful."


— Stacey Wyer, Director of Oncology at Memorial Health System
READ MORE

Custom content & communications
Whether it's on digital signs throughout your facility, interactive TVs in patient rooms, or tablets in private treatment areas, you can use SONIFI Health's platform to promote amenities, specialty services, and conveniences available to your patients.
Simple communication
Cafe menus & hours
Store products & shop promotions
Support groups & wellness programs
Wig & cosmetology consultations
Meditation rooms & open-air spaces
Public health & screening reminders
Clinical research trials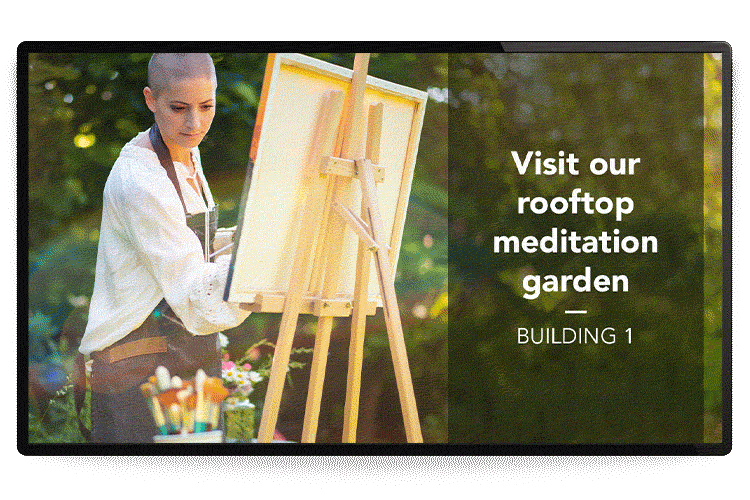 On-site services
Integrative therapies (massage, art, pet, music, Reiki, aromatherapy, etc.)
Nutrition & pharmacy services
Financial assistance
Patient care navigators
Genetic testing & counseling
Palliative & hospice care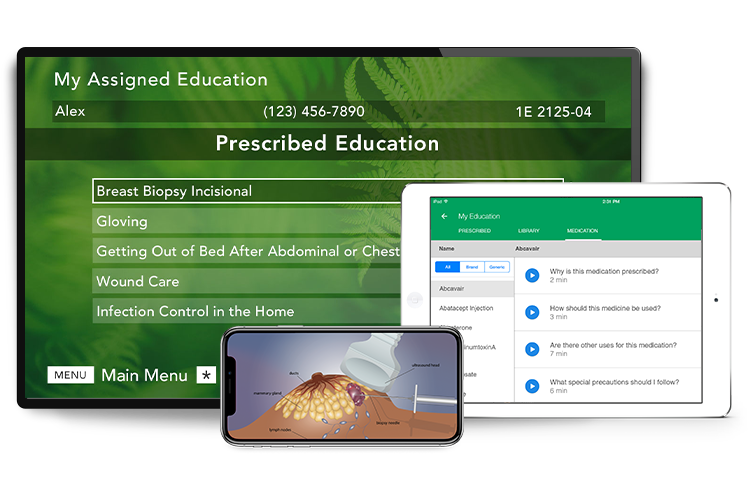 Comprehensive education
For many cancer patients, the medical terms and procedures swirling around their care are unfamiliar. Empower them with knowledge about their condition, and details of what's happening each step of their journey, with engaging video education content.
Available to patients on demand while at your facility and at home, SONIFI Health's education libraries can be customized to your specific patient population using your existing content plus titles curated from our education content partners.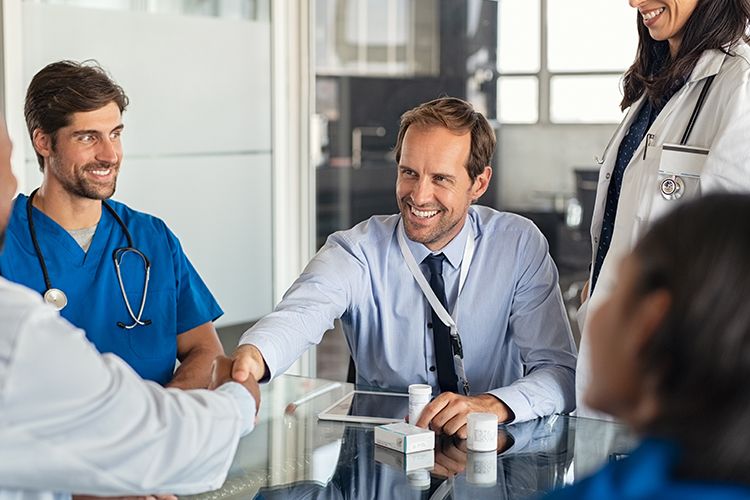 Supporting your success
At SONIFI Health, we make sure technology works for you, not the other way around. We work with your teams to create an interactive system that reflects your brand and reinforces your commitment to providing the best cancer care to your patients.
A partnership with SONIFI Health for integrated, smart technology that adapts to your changing needs means you can focus on patient care, and your patients can focus on healing.
We're here for you & your patients
We'd love to show you how SONIFI Health could help your clinicians while also enhancing the patient experience at your cancer center.