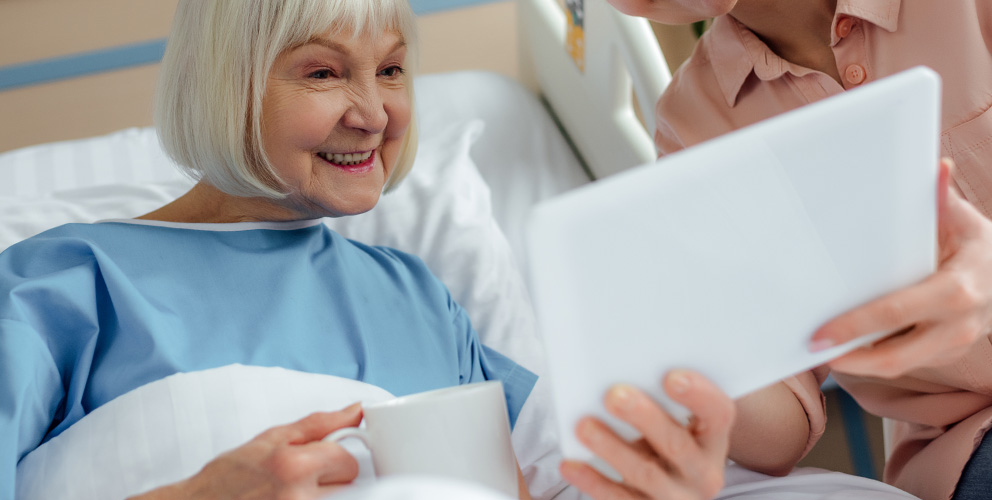 A better patient experience
Capturing and retaining patients who have choices in an era of healthcare consumerization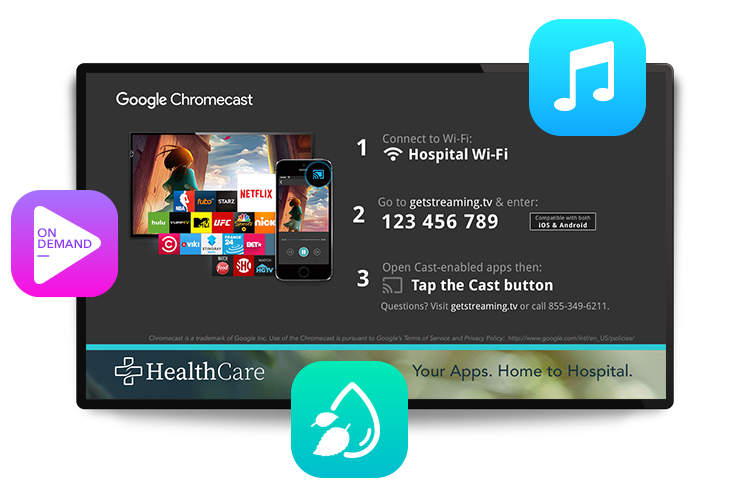 Deliver comfort & care when patients need it most
The breadth of relaxation options we provide — movies, TV, music, spiritual content, white noise and more — offers clinical staff the tools to calm and distract patients when they are far from the comforts of home.
The value of entertainment shouldn't be overlooked. When a patient has lost control, the TV can be a positive distraction. Patients and families benefit from being able to distract their minds, even if for a short time, from what is typically a very stressful time. We've observed improved satisfaction, reduced anxiety, and a more positive hospital experience overall.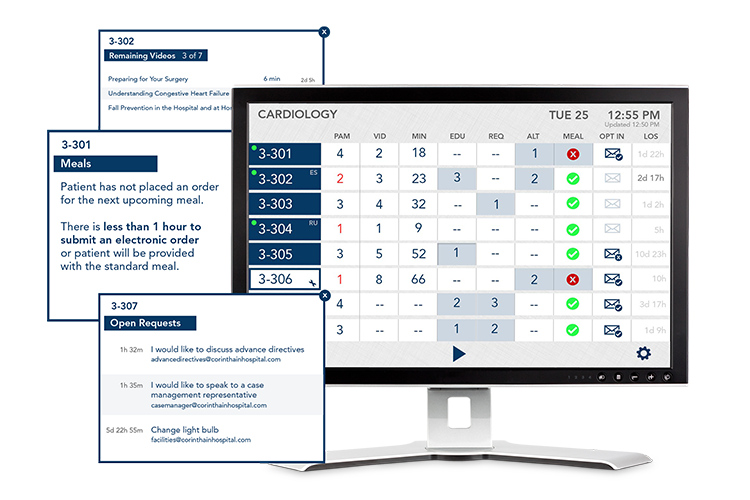 Real-time service recovery
Our nursing dashboard delivers patient requests and feedback so you can provide timely interventions — be it for clean patient rooms, staff feedback, or ensuring timely meal orders. Don't wait to hear about it in your HCAHPS weeks later.
65%
of patients prefer to order meals through the TV
5 acute care facilities (100+ patients)
55%
opted to fill their prescriptions with the hospital pharmacy
The Christ Hospital – Cincinnati, OH
96%
overall patient satisfaction with the SONIFI Health platform
Brigham & Women's Hospital – Boston, MA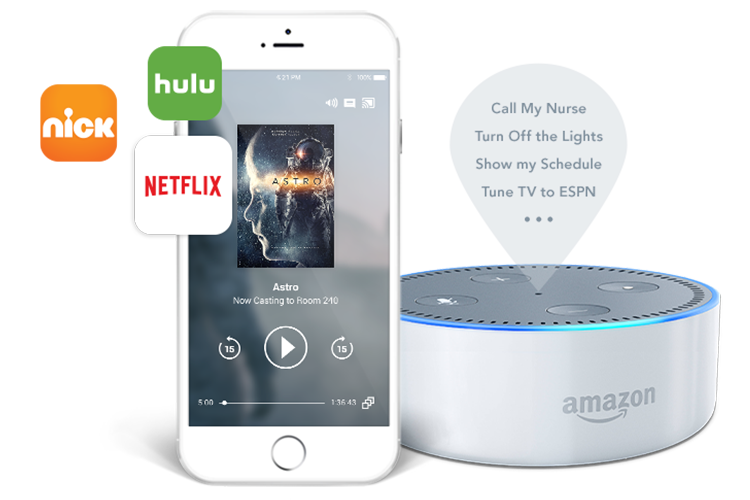 Modernize to meet today's consumer expectations
Offering patients access to Netflix and the streaming apps they're used to at home, integrating sensors, or leveraging Amazon Alexa: with the right partner, these are all possibilities within your health system.