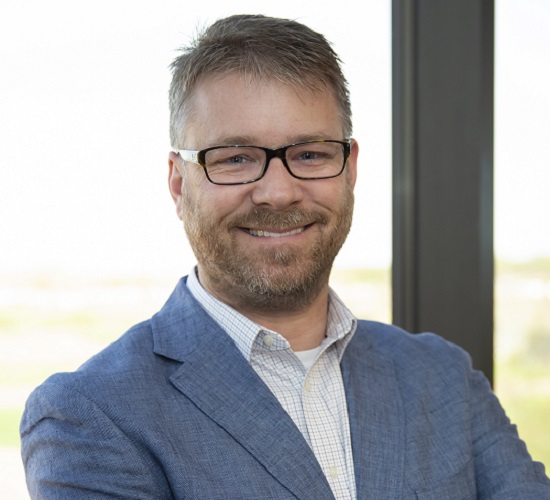 Meet Brad Storm, our Vice President of Technology and Integrations for SONIFI Health. Brad architects and designs technology-based solutions maintaining a focus on engineering and developing integrated solutions.
Product Development
Technology Architecture
Design Integrations
Business Growth Strategies
What is your role at SONIFI Health?
I'm the Vice President of Technology & Integrations for SONIFI Health. I architect and design technology based solutions for the healthcare space. I focus on engineering out hardware and developing solutions that are already integrated.
What do you enjoy doing in your spare time?
Being a dad. I have three kids, a girl (7) and two boys (5 & 3). I love to camp and play guitar.
What are the most common questions and concerns from clients?
Biggest pain points for hospital systems are around the clinical integrations. They are very concerned about the amount of time and cost of building system wide integrations. We work to assure customers it is not going to be a tremendous and expensive burden.
What would you tell someone considering purchasing an integrated solution?
Do your homework, investigate the vendors, and talk to references. Understand the problem you are trying to solve, and how you can use this technology to achieve your core mission.
Why do clients choose SONIFI Health?
Our ability to design, develop, install, train, support, and maintain is unmatched in the competitive space today. We're dedicated to helping hospitals achieve their core missions. Our solution works, and at the end of the day we require little to no intervention or support from IT or nursing to implement.
What's been your favorite project?
Five years ago, we developed and deployed our first mobile application for a health system in Texas. When they built their new hospital in Fort Worth, Texas, they wanted to have bedside televisions that patients can use. The customer believed in our ability to build that technology for them providing SONIFI Health our first dive into mobile development.
What's one technology trend hospitals should consider implementing today?
Consider engaging with patients through the devices they already own. Bring your own device (BYOD) will continue to be more important for health systems to create meaningful education and entertainment opportunities.
Stay Connected
Get exclusive insights delivered to your inbox from our experts.