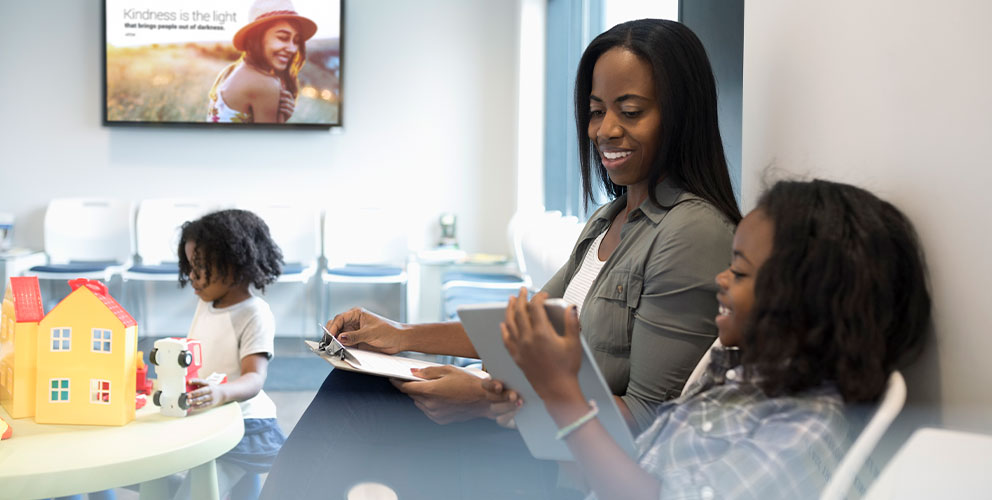 Digital signs & wayfinding
Connect with patients, staff & visitors throughout your organization
Effective communications & digital branding
Digital signage solutions from SONIFI Health can help you improve communications, streamline operations, and reinforce your organization's brand and priorities at touchpoints throughout your hospital.
Lobbies   |   Hallways   |   Waiting Rooms   |   Staff Lounges   |   Cafeterias     |   Retail

Going digital with signs throughout your hospital can help your messaging be more effective, intentional, cohesive and impactful.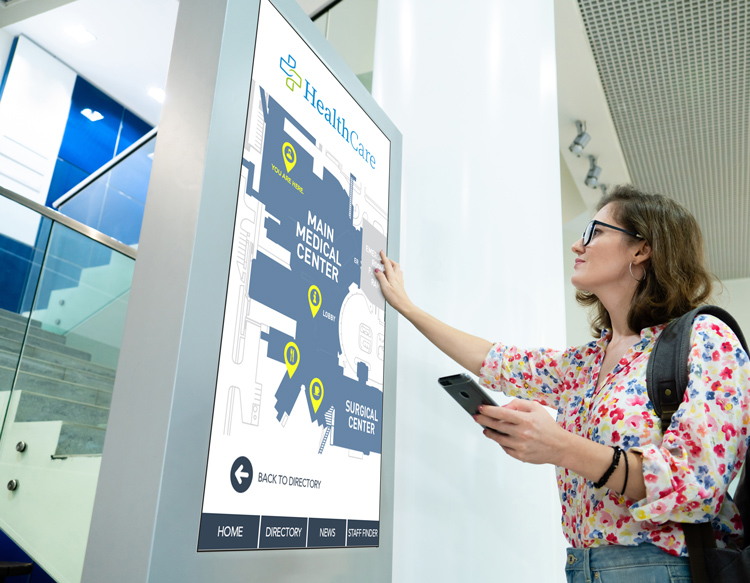 Dynamic wayfinding
Guide patients and visitors through your hospital with turnkey wayfinding solutions on touchscreen kiosks, digital wall displays, and mobile applications.
Interactive layouts with multilingual support
Intuitive & dynamic navigation experience
Simple pathway directions that easily transfer to mobile
Self-service instructions on display 24/7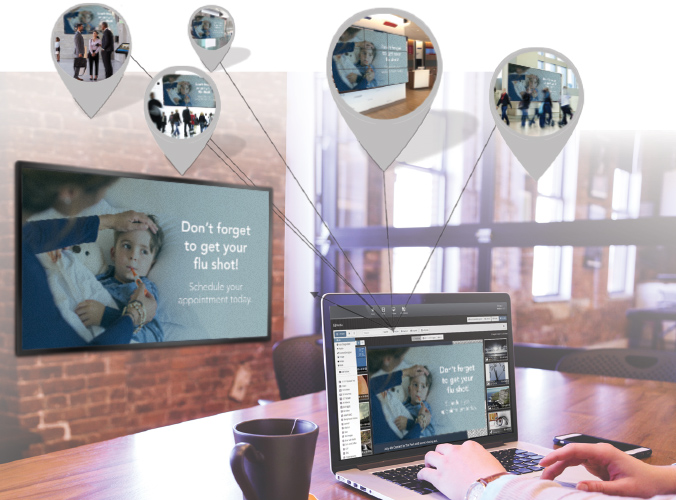 Your content, on your schedule
Coordinate messaging across your organization with an easy-to-use web-based system.
Consistently extend your branding across all touchpoints
Eliminate printing costs & logistics of manually posting signs
Save time by scheduling messages & deploying across multiple locations
Improve safety by remotely overriding content with emergency alerts
Cater messaging to be location-specific or system-wide
We offer a full range of services to support your digital signage strategy. Our team works with yours to create solutions that fit your healthcare organization's needs.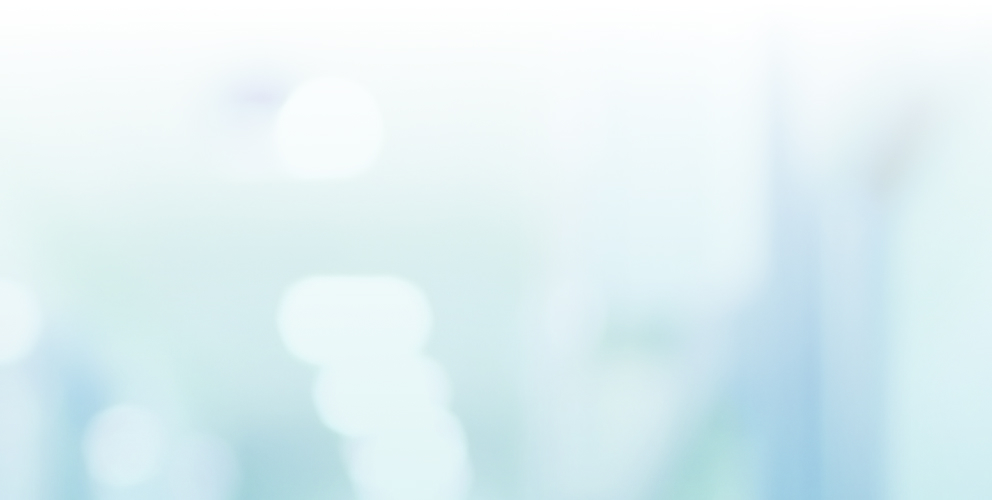 SONIFI Health delivers turnkey digital signage solutions customized to your needs and budget, no matter the scale.

Hardware & software
Commercial-grade displays
Mounting, stands & kiosks
Media player & web portal
Integrations & programming
Implementation
Site surveys & schematics
Device curation & compatibility testing
Wiring & installation
Staff training
Ongoing support
Customer success consultations
24/7 call center
Remote monitoring
Nationwide field service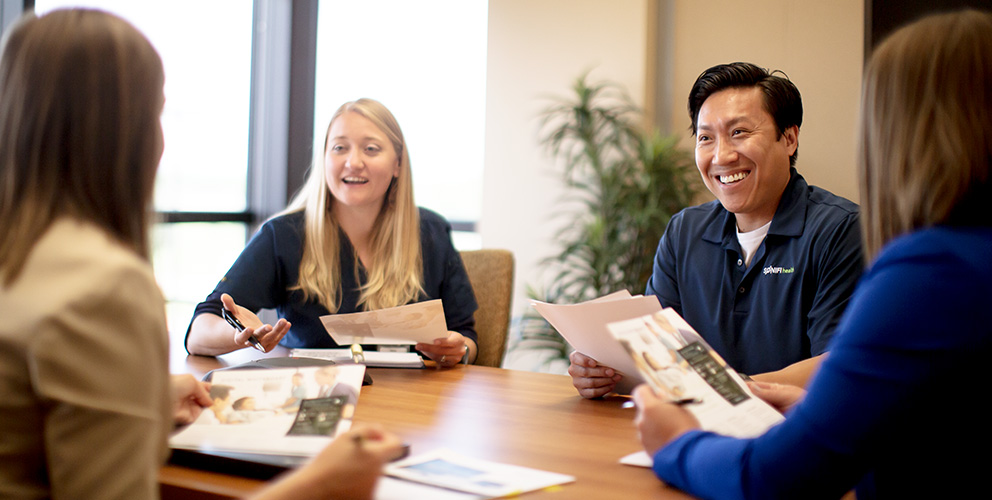 Save time & resources
SONIFI Health's professional services teams are ready to help make your digital signage strategies easy and efficient for your teams. From consultations to content creation and deployment, we're here to support you.
Brand & content strategy
Customizable templates & designs
Graphic, animation & video production
Content development, management & reporting
Let's simplify your digital signage strategy.
Whether you need hardware, software, implementation support, or professional services — SONIFI Health can help. Ready to learn more?