Leadership
SONIFI Health is backed by professionals with years of experience in delivering healthcare and technology solutions. Our team is helping change the way organizations deliver care and patients experience care.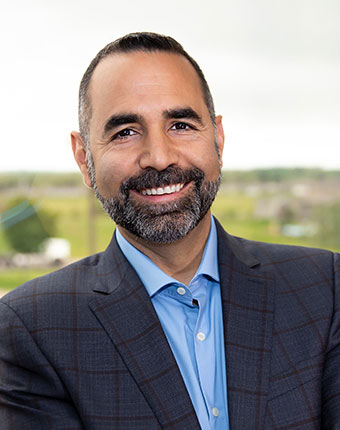 Ahmad Ouri
Chief Executive Officer
Ahmad Ouri is Chief Executive Officer for SONIFI Solutions, Inc., leading a culture of innovation and growth for the company's hospitality, healthcare and commercial verticals.
Since taking the role in 2015, Ahmad has positioned SONIFI as a technology partner of choice for thousands of customers worldwide, and an industry leader in providing integrated, scalable solutions and unparalleled professional services.
Prior to joining SONIFI, Ahmad was CEO of Technicolor's out of home advertising business. He previously held other executive roles for Technicolor including CMO and CTO, as well as business leadership roles at global conglomerate Philips Electronics. He holds an MBA and bachelor's degrees in electrical engineering and mathematics.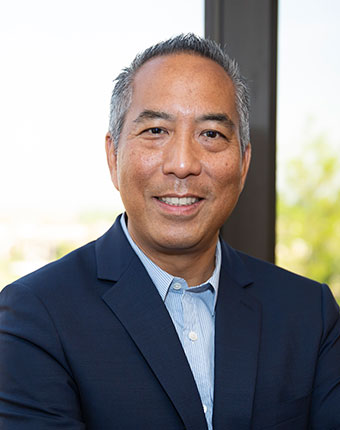 John Chang
Chief Financial Officer
As Chief Financial Officer, John Chang oversees all aspects of finance, planning, budgeting, reporting, financial and operational controls, cash management and deal analysis for SONIFI Solutions, Inc.
With three decades of experience in the industry, John spearheads thoughtful financial and operational strategies to strengthen SONIFI's continued growth and success.
Prior to joining SONIFI in 2015, John served in senior leadership roles at Hasbro Studios, BBC Worldwide Productions, International Media Group, The Walt Disney Company and Walt Disney Internet Group International. He also served on the board of directors for production companies in the UK and opened a production studio in Wales. John graduated from the University of California, Santa Barbara.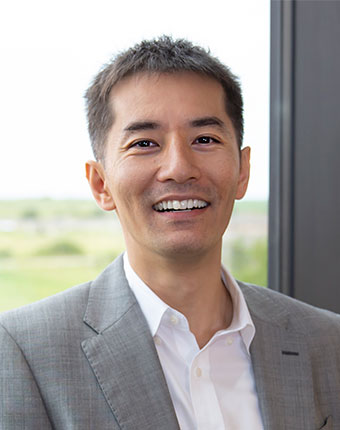 Roy Kosuge
Chief Operating Officer
Roy Kosuge serves as Chief Operating Officer for SONIFI. He currently oversees the commercial and operational functions across the enterprise, including sales, marketing, implementations, and service. Roy joined SONIFI in 2016 and brings 20 years of leadership in technology, media, and finance. During his time at SONIFI, he previously held the roles of Chief Commercial Officer and General Manager of SONIFI Health.
Prior to joining SONIFI, Roy was Principal at Syncom Venture Partners where he managed investments into companies spanning digital media, web & mobile technologies, and enterprise data. Roy also brings innovation experience in the IoT sector, having served as Head of Operations for Happiest Baby, where he helped to launch an innovative connected product for the smart nursery. Roy previously held strategic planning and corporate development positions at Universal Music Group where he led content licensing, M&A and strategic initiatives for the largest music company, as well as at AT&T where he developed strategies for the broadband internet business. Roy graduated from Harvard University.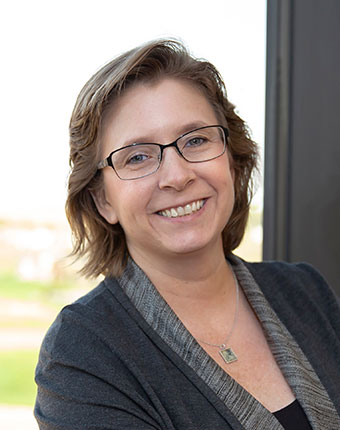 Kelly Boyd
General Manager
Kelly Boyd is the General Manager of SONIFI Health, overseeing operations of the healthcare division of SONIFI Solutions, Inc.
Kelly has been with SONIFI for nearly 30 years—covering roles in operations, engineering, product development and finance—and has been a key contributor to the growth of SONIFI Health since its formation in 2004.
Kelly holds an MBA and a bachelor's degree in business administration and management. She is also a Project Management Professional and has taught university courses in accounting, economics and business.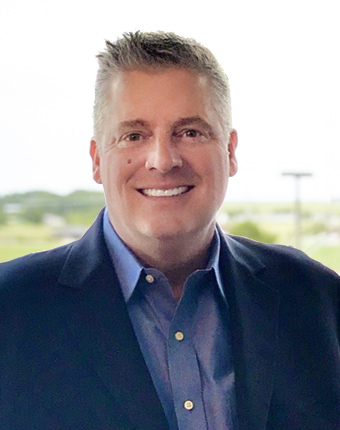 Mark Dyer
SVP Sales
Mark Dyer is SONIFI Health's Senior Vice President of Sales, leading the healthcare teams for sales and customer success.
Mark has more than 20 years of executive leadership in healthcare technology and services, working with companies such as Boston Software Systems, Visionware, Reva, SYMX, PanGo, Sentillion and SAP Sybase.
Mark's industry-leading approaches to healthcare digital transformations—including integrations, optimizations, data management, security and user adoption—help SONIFI Health customers successfully implement solutions that continually improve clinical workflow, healthcare operations, patient outcomes, and organizational ROI.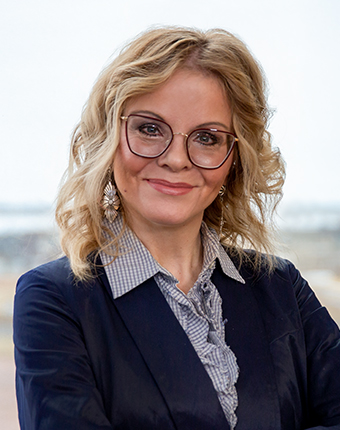 Kelly Andersen
VP of Project Operations
As Vice President of Project Operations, Kelly Andersen leads a team of professional project managers responsible for successful implementations, installations and upgrades of SONIFI Health solutions.
Kelly oversees strategies to streamline processes and create proactive approaches to ensure healthcare organizations across the country have the partnership and support they need from pre-implementation to post-go-live.
Kelly has more than 15 years of professional project management and leadership experience, successfully guiding internal and external projects benefiting businesses, clients and employees.
Kelly holds a bachelor's degree in psychology.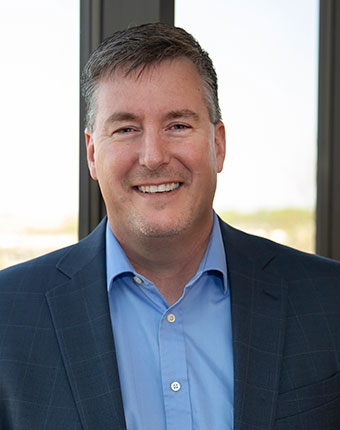 Neal Nachtigal
VP Engineering
Vice President of Engineering Neal Nachtigall leads SONIFI Solutions engineers in the design, development and delivery of innovative and impactful technology solutions for hospitality, healthcare and commercial settings. His leadership is guiding industry standards for education, entertainment, interactive and on-demand platforms and technology.
Prior to joining SONIFI in 2018, Neal worked for more than 20 years in product development and innovation, including health engagement solutions at Sanford Health and hospital technology at GE.
Neal holds a master's degree in computer science.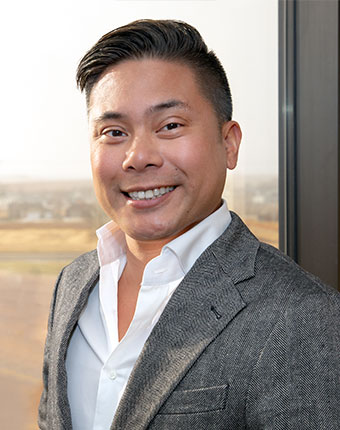 Brian Nido
VP Customer Success
Brian Nido is SONIFI Health's Vice President of Customer Success. In this role, Brian leads SONIFI Health's customer success executives in building impactful and lasting relationships with hospitals, health systems, specialty care centers and other healthcare organizations.
He also oversees the company's clinical outcomes team, including nurse executives and data analysts, in supporting data-driven patient engagement strategies that help customers achieve the outcomes that matter most to them.
Brian has nearly 20 years of healthcare and education technology experience, previously holding leadership positions at telehealth, virtual care, and online learning companies.
Brian has a master's degree in education technology and bachelor's degrees in political science and public administration.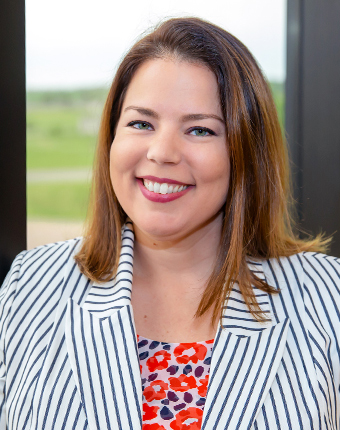 Meghan Seus
VP Product Marketing
As Vice President of Product Marketing, Meghan Seus is responsible for developing product innovation and user adoption strategies. She works closely with healthcare professionals to identify new product feature sets and opportunities to enrich SONIFI Health products for end users.
Before joining SONIFI Health in 2018, Meghan worked in product and marketing roles with portfolios that included high-technology prosthetic devices, neurorehabilitation technologies and implanted neurostimulators. Meghan has spent more than 20 years translating complex clinical, technological and business needs into solutions that support best-in-class care and outcomes.
Meghan holds a bachelor's degree with specializations in healthcare administration and marketing.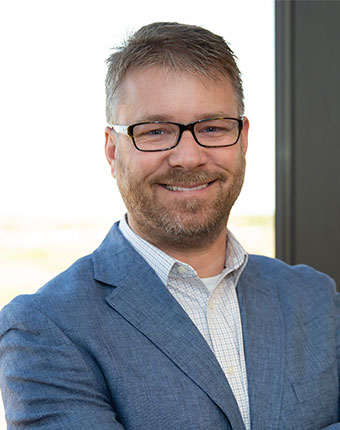 Brad Storm
VP Tech & Integrations
Brad Storm is the Vice President of Technology & Integrations for SONIFI Health. He oversees development of SONIFI Health solutions, including technology architecture and system interfacing strategies.
Brad designs integration specifications to facilitate data exchange using standards-based protocols between SONIFI systems and healthcare facility systems, including electronic health record systems, staffing management systems, smart room features, and dietary management systems, among dozens of others.
Brad joined SONIFI in 2001 as a software tester, later serving as a software QA manager and software development manager. Prior to SONIFI, Brad worked in computer manufacturing engineering and banking operations.
Brad has a master's degree in healthcare information systems and is an advisory board member for university master's programs.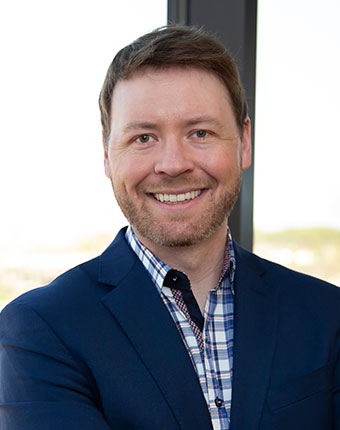 Austin Winberg
Director, Clinical Outcomes
Director of Clinical Outcomes Austin Winberg oversees health outcomes research, data insights, and ROI studies with SONIFI Health customers.
Austin has been with SONIFI Health for more than a decade. He previously was a program director for Sanford School of Medicine, leading core operations of multi-state research and prevention programs.
Austin holds a master's degree in counseling psychology and a bachelor's degree in psychology. He is a current member of HIMSS and The Beryl Institute. Austin's research has been published in Clinical Nursing Research, Health Promotion Practice, American Journal of Health Promotion, Journal of Healthcare Information Management, and other peer-reviewed publications.