Leadership
SONIFI Health is backed by professionals with years of experience in delivering healthcare and technology solutions. Our team is helping change the way healthcare entities and patients experience care.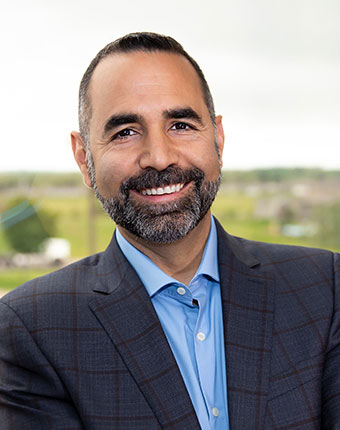 Ahmad Ouri
Chief Executive Officer
Ahmad Ouri is Chief Executive Officer for SONIFI® Solutions, Inc. Since taking this role in January 2015, he has leveraged a culture of innovation rejuvenating the company's growth and performance.
The development of patented new technology while under his direction includes STAYCAST, an industry-leading, first-to-market streaming solution created in partnership with Google Chromecast.
SONIFI's Healthcare business in the past 3 years grew significantly from start-up levels to a business with a solid growth trajectory. He also influenced growth by expanding servicing contracts and positioning SONIFI as the first provider to offer a cost effective coax-based Wi-Fi solutions (DOCSIS).
Prior to joining SONIFI, Ahmad was CEO of Technicolor's out of home advertising business. Previously he held other executive roles for Technicolor including CMO and CTO as well as business leadership roles at global conglomerate Philips Electronics. He carries degrees from the University of Utah which include an MBA, and Bachelor of Science degrees for Electrical Engineering and Mathematics.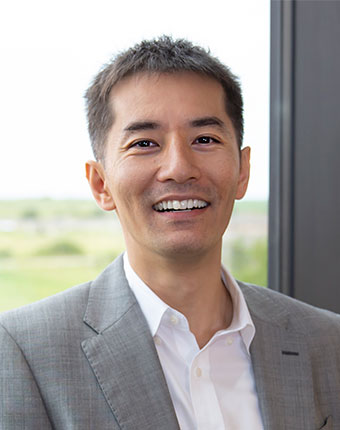 Roy Kosuge
General Manager
Roy Kosuge is General Manager for SONIFI Health and Chief Commercial Officer for SONIFI Solutions. He leads the healthcare division and directs the organizational strategy for both the hospitality and healthcare divisions relating to marketing, sales, business development, and innovation. Roy joined SONIFI in 2016 and brings to our team 18 years of leadership in technology, media, and finance.
Prior to joining SONIFI, Roy was Principal at Syncom Venture Partners where he managed investments into companies spanning digital media, web & mobile technologies, and enterprise data. Roy also brings operational leadership in the IoT sector, having served as Head of Operations for Happiest Baby, where he helped to launch an innovative connected product for the smart nursery. Roy previously held strategic planning and corporate development positions at Universal Music Group where he led content licensing, M&A and strategic initiatives for the largest music company, as well as at AT&T where he developed strategies for the broadband internet business.
Roy holds a Bachelor of Arts degree from Harvard University.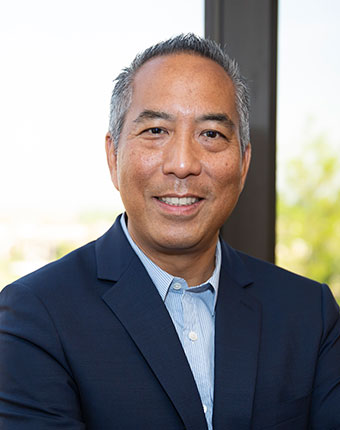 John Chang
Chief Financial Officer
John Chang brings more than 25 years of experience as a top finance executive in numerous multinational corporations to SONIFI as Chief Financial Officer. In his role, Mr. Chang oversees all aspects of finance, planning, budgeting, reporting, financial/operational controls, cash management and deal analysis. Since he joined SONIFI in March 2015, John has modernized the company's aged enterprise platforms and streamlined operations.
Prior to SONIFI, John served as the Sr. Vice President and Head of Finance for Hasbro Studios, which he joined in 2013. Hasbro Studios develops, produces, and distributes film and television shows based on their world class brands. John was instrumental in restructuring the financial operations at the Studio and growing the film and digital initiatives.
Before joining Hasbro Studio, John was with BBC Worldwide Productions and served as Sr. Vice President and Head of Finance, where he helped grow the company to over 10 shows in current production including Dancing with the Stars. John also sat on the Board of Directors for two production companies in the UK and opened a production studio in Wales. John's breadth of experience and knowledge in content and distribution strengthens our strategic, financial and operational management capabilities.
Prior to BBC Worldwide, John was Chief Operating Officer and Chief Financial Officer for International Media Group, a portfolio company of a $9 billion private equity firm. John also spent 15 years at The Walt Disney Company where he was Vice President of Finance and Planning; he also served as the Head of Finance for Walt Disney Internet Group International and assisted in launching the division. He graduated from the University of California, Santa Barbara.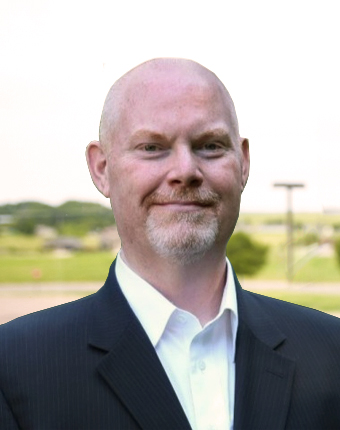 Rob Titemore
Chief Technology Officer
Rob Titemore is SONIFI's Chief Technology Officer. Rob has spent nearly three decades in the software development industry, leading global teams in engineering, product management, program management, security, and technology. He now drives SONIFI's strategies for the evolution of customer products and technology.
Prior to joining SONIFI, Rob held executive positions in the Healthcare divisions of Wolters Kluwer and Nuance Communications, amongst other best-in-class technology companies, overseeing the successful development and execution of software and technology roadmaps.
Rob's software development background includes leading the development of cloud-based, industry-leading products and technologies in the areas of Healthcare Information Technology (HIT) and the application of advanced Artificial Intelligence (AI) technologies to solve real-world problems.
Rob holds several patents for his technology innovations and has a Bachelor's in Business Administration with a concentration in Management Information Systems from the University of Vermont.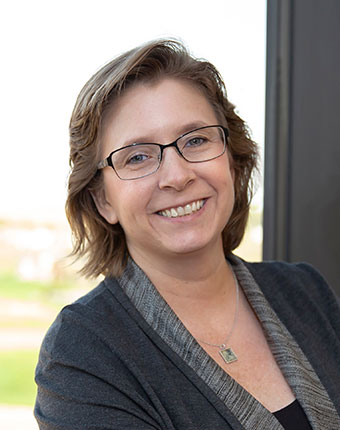 Kelly Boyd
SVP Operations
Kelly Boyd is the Senior Vice President of Operations for SONIFI Health. Kelly has been with SONIFI for 26 years and currently oversees the Technical Operations, Project Management, and Clinical Operations groups for the healthcare division.
Kelly has made significant contributions to SONIFI during her tenure including the successful leadership of the conversion from analog to digital media. She was a pivotal member of the original Healthcare Division Launch Team in 2004. Her previous SONIFI roles in Accounting and Engineering & Product Development continue to influence SONIFI Health's successful growth.
Kelly earned an MBA from Colorado Technical University and holds a Bachelor's Degree in Business Administration and Management. She has taught courses in accounting, economics, and business at local universities.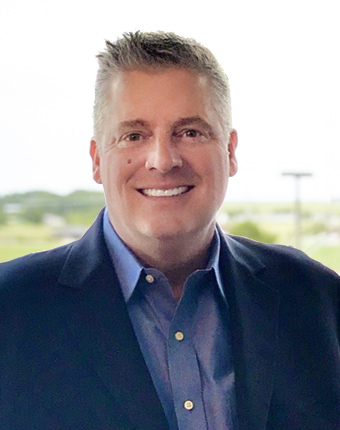 Mark Dyer
SVP Sales
Mark Dyer is the Senior Vice President of Sales for SONIFI Health, where he leads teams for healthcare sales and customer success.
Mark has more than 20 years of executive leadership in healthcare technology and services, working with companies such as Boston Software Systems, Visionware, Reva, SYMX, PanGo, Sentillion and SAP Sybase.
His multifaceted history with hardware, software, and solutions for healthcare systems of all sizes gives Mark in-depth familiarity with EHR integrations, EHR workflow optimization, patient engagement technology, mobile healthcare apps, master data management (MDM), Medicaid Management Information Systems (MMIS), RTLS care coordination, and identity and access management.
Mark's industry-leading approaches to healthcare digital transformations help SONIFI Health customers successfully implement solutions that continually improve clinical workflow, healthcare operations, patient outcomes, and organizational ROI.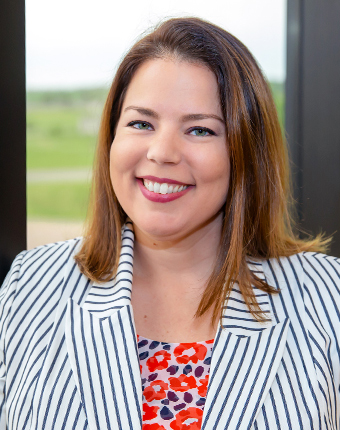 Meghan Seus
VP Product Marketing
Meghan Seus joined SONIFI Health as the Vice President of Product Marketing in 2018. Meghan is responsible for developing product innovation strategies and influencing adoption via marketing programs. She works closely with healthcare professionals to identify new product feature sets and opportunities to enrich the solutions SONIFI offers end users.
Meghan brings more than 15 years of product and marketing experience with past portfolios that include high-technology prosthetic devices, neurorehabilitation technologies focused on restoring mobility and cognition, and, most recently an implanted neurostimulator used to reduce the use of opioids for the treatment of chronic pain. Meghan is well-versed in translating complex clinical, technological and business needs into solutions that support best-in-class care.
Meghan holds a Bachelor of Arts, Liberal Studies degree from the University of Central Florida with specialization in Healthcare Administration and Marketing.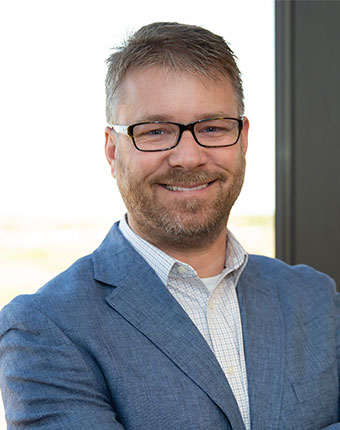 Brad Storm
VP Tech & Integrations
Brad Storm is the Vice President of Technology & Integrations for SONIFI Health. He is responsible for overall development of our solutions, including overall technology architecture and system interfacing strategies. Brad designs integration specifications to facilitate data exchange utilizing standards-based protocols between SONIFI systems and hospital systems, including electronic medical record systems, staffing management, and dietary management systems.
Brad has been a member of the SONIFI team for 20 years. In 2001, he joined the company as a software tester and worked his way into software QA management and software development management. Prior to joining SONIFI, Brad held positions in banking operations and computer manufacturing engineering.
Brad has a MS degree in Healthcare Information Systems and also serves on a Master's program advisory board at a local university.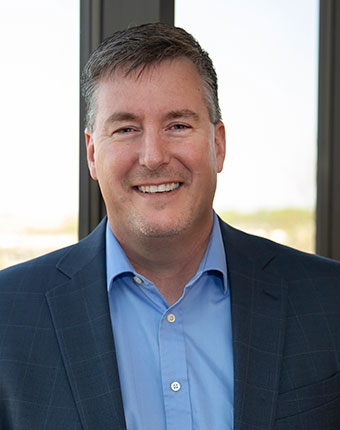 Neal Nachtigal
VP Engineering
Neal Nachtigall is the vice president of engineering for SONIFI. In his role, Neal is responsible for leading the design, development and delivery of innovative and impactful technology solutions for hospitality, healthcare and commercial settings. Since joining SONIFI in 2018, Neal has partnered with our talented team of engineers to advance the technology and capabilities of our products to elevate guest and patient experience and outcomes. His leadership is guiding industry standards for education, entertainment, interactive and on-demand platforms and technology.
Neal brings more than 20 years of product development and innovation experience. Prior to joining SONIFI, he directed the creation of health engagement solutions at Sanford Health that are now used by students and families nationwide, and he led product development at GE for technology solutions that are deployed in hospitals globally.
Neal holds a master's degree in computer science.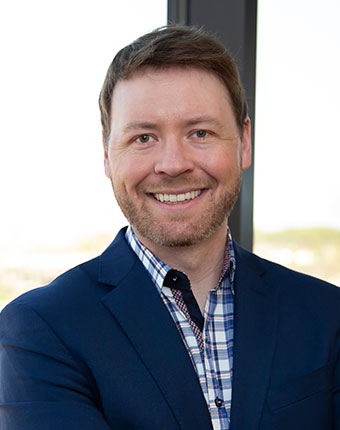 Austin Winberg
Director, Clinical Outcomes
Austin Winberg serves as SONIFI Health's Director of Clinical Outcomes. Austin is responsible for health outcomes research and ROI studies with SONIFI Health customers. Austin has been with SONIFI Health for 10 years.
Prior to joining SONIFI Health, Austin was a program director for Sanford School of Medicine at the University of South Dakota. In that role, he was responsible for core operations of multi-state research and prevention programs. His knowledge of healthcare operations along with experience managing and presenting project research and data to varied audiences contribute to successful SONIFI Health implementation and marketing strategy.
Austin holds a Master's Degree in Counseling Psychology from the University of South Dakota as well as a Bachelors' Degree in Psychology from Augustana University. Austin is a current member of HIMSS and the Beryl Institute. Austin's research has been published in Health Promotion Practice, American Journal of Health Promotion, Journal of Healthcare Information Management, among other publications.