Patient benefits
The ability to deliver personalized entertainment goes well above and beyond the standard TV channels and movies.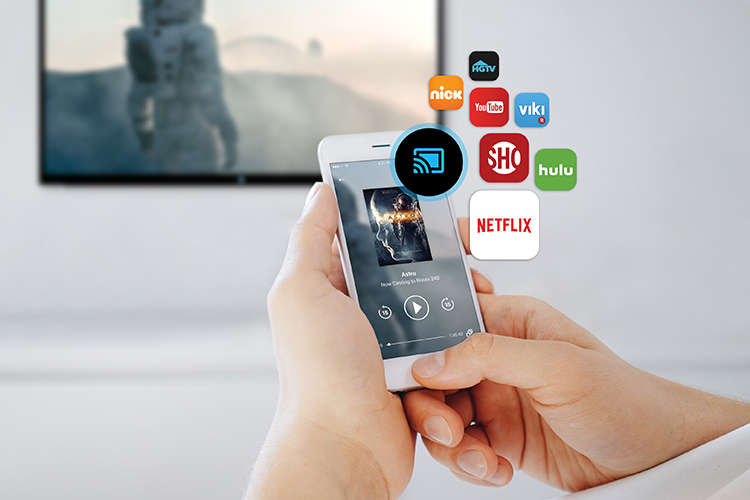 THE COMFORT OF HOME WHEN PATIENTS NEED IT MOST 
Positive distraction in the healthcare space has been proven to reduce pain, anxiety, stress and more. Giving patients access to their favorite series or movies that they watch at home provides comfort unlike any other.
2000+ apps available to stream to the TV
No app login required via the TV
Device isolation so patients can only stream to their room TV