JANUARY 23, 2020
. . .
Just because you educated a patient about their post-discharge care doesn't mean they're the right person to carry it out.
Identifying, educating and preparing the person who will actually be responsible for handling a patient's care needs is key to a successful recovery at home.
The Caregiver Advise, Record, Enable (CARE) Act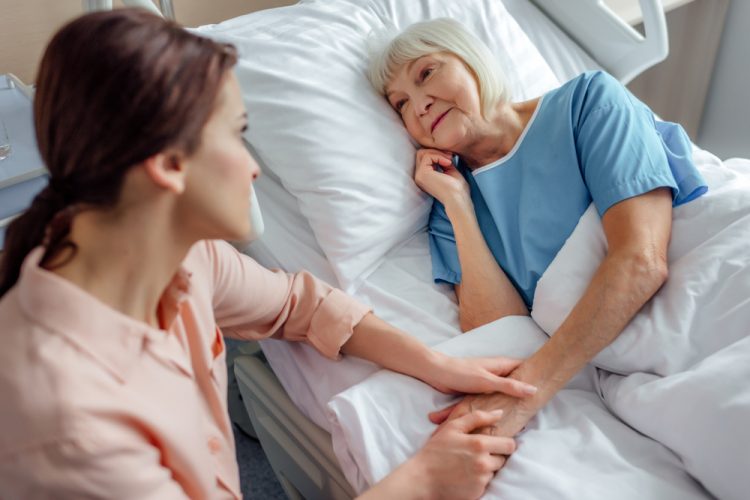 Recognizing that a number of patients go home with an informal caregiver, such as a spouse or adult child, the Caregiver Advise, Record, Enable (CARE) Act has been adopted in 40 states and counting.
The act requires hospitals to record a patient's caregiver in their medical records, to consult with the caregiver about care plans and discharge, and to provide the caregiver with education and instructions about medical tasks they will need to provide the patient at home.
The right people getting the right information
When a patient's caregiver is identified right away, clinicians know who needs to be involved in conversations throughout the patient's stay. They can also streamline their work by coordinating efforts and not having to repeat instructions or updates multiple times.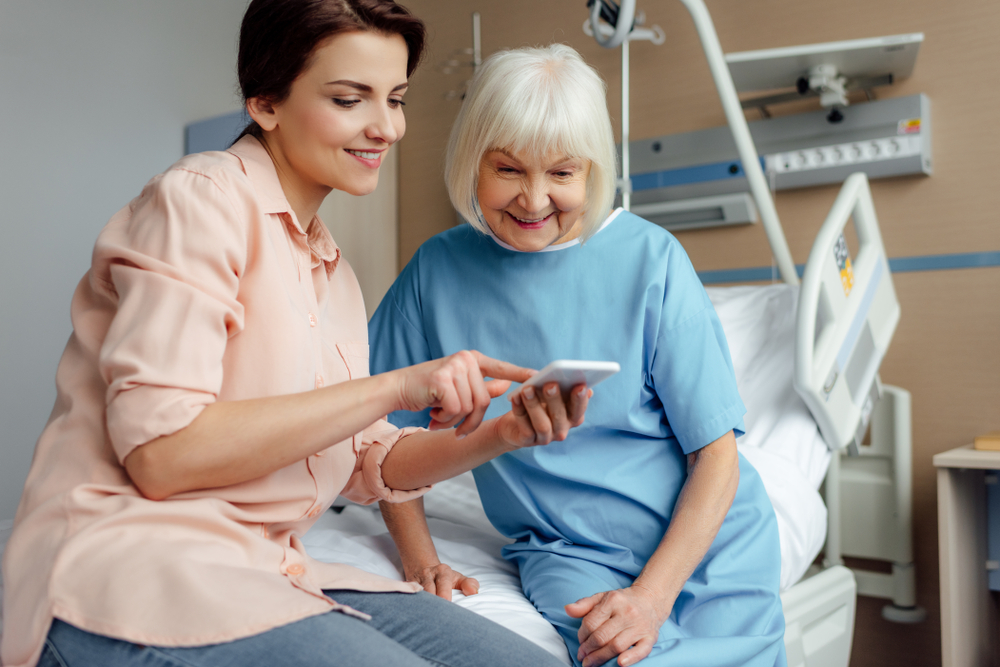 Involving a patient's informal caregiver throughout the process can help them feel less overwhelmed and more reassured in their role.
To save clinicians more time, education content vendors are beginning to offer content geared specifically toward informal caregivers. Topics include things like how to safely transfer someone, how to deal with dementia-related resistance, what proper wound care looks like, or how to administer a medication.
Having resources tailored specifically to them helps the caregiver know exactly how to provide the care that's needed.
How SONIFI Health can help
The SONIFI Health patient engagement platform can help facilities make the CARE Act an integral and automated part of a patient's stay — without burdening clinicians with extra duties.
A discharge checklist on the platform helps clinicians proactively identify areas that will need additional education or attention before the patient is discharged. It also sets expectations for the patient and their caregiver of what needs to be done before going home.
When integrated with your EHR system, the platform can automatically assign education for patients and informal caregivers to watch. The number of assignments that still need to be completed can appear on the patient's in-room TV and digital whiteboard. These visual prompts can increase education completion rates and reduce length of stay.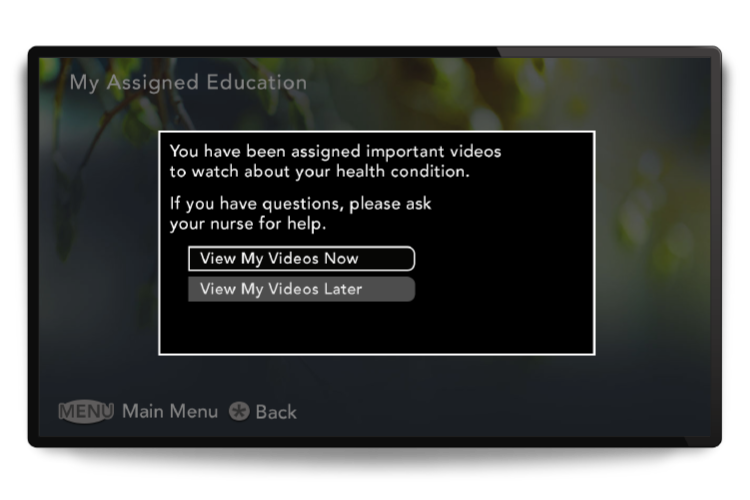 When education is integrated onto a patient portal, the materials are available after discharge so patients and their caregivers can log on any time and have visual and audio components to walk them through what needs to be done, whenever they need a refresher.
Additional integrations can prompt applications such as a meds-to-beds program, interpreter services and comprehension surveys — all ensuring the patient and their caregiver are best equipped to leave the hospital.
Keep improving with the CARE Act
The best thing clinicians can do when it comes to the CARE Act is collaborate. Talk to each other about what's working well, share challenges you're facing and keep your peers updated on best practices. Making sure family or informal caregivers are part of your patients' care plans will help create the most efficient discharge process and the most effective care for patients.
We'd love to hear what successes you're seeing with the CARE Act, where SONIFI Health can fill gaps, and what we can learn from each other to provide patients the best possible outcomes.
Stay Connected
Get exclusive insights delivered to your inbox from our experts.