February 5, 2021
. . .
It takes planning to help patients be successful after discharge.
A patient's acute care stay often also comes with instructions for follow-up appointments, medication or dietary changes, rehab therapy, additional procedures, or steps they need to take to properly heal.
If a patient is anxious, ambivalent or simply unprepared for what needs to happen after discharge, they're not likely to have a smooth transition of care — and they may wind up back in your hospital.
Let's take a look at why transitional care should be a priority for your care teams, and simple ways they can help prepare a patient for successful outcomes.
Benefits of effective transitional care
Whether a patient is heading home or to a post-acute care facility, well-executed care transitions benefit both the patient and your organization with:
Reduced lengths of stay, readmission rates and CMS penalties when patients are provided useful education and resources before they're discharged
Higher HCAHPS scores when patients, families and care teams communicate better and are more engaged
Improved family satisfaction with the reassurance of being able to care for their loved one, and having access to the resources to do so
Improved staff satisfaction with streamlined workflows and more patient participation in their care
Here are 6 key areas that can improve transitional care and discharge outcomes.
A prepared patient is a successful patient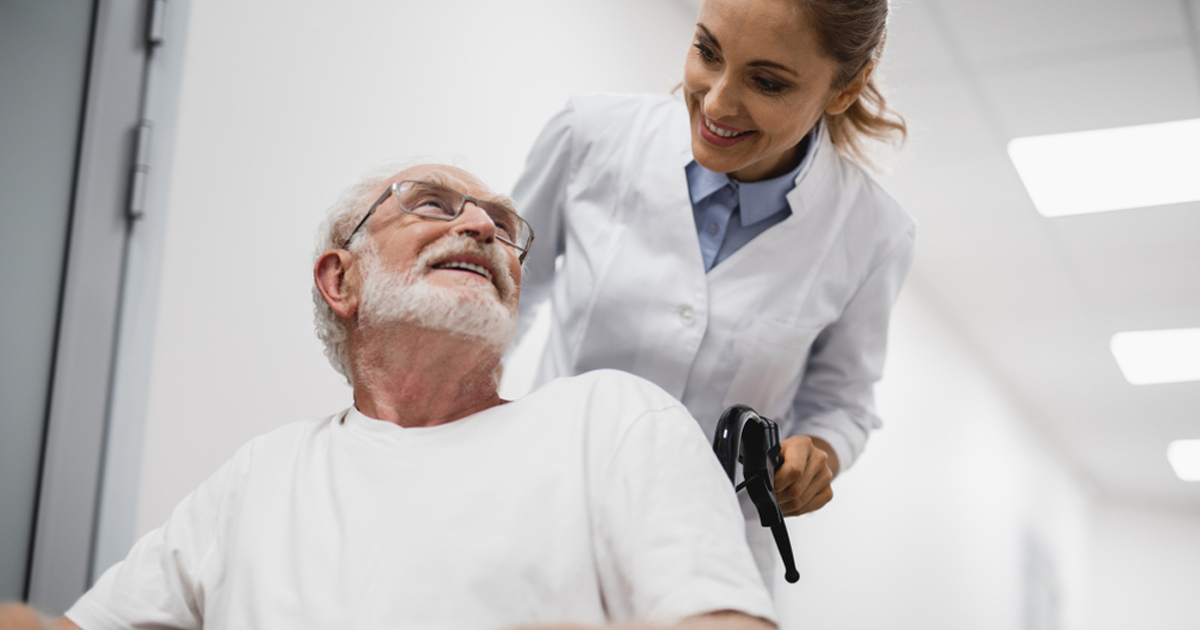 Preparing a patient for discharge is more than addressing their immediate care needs. By intentionally focusing on successful transitional care, you are also setting them up for continued positive health outcomes, decreasing the likelihood of readmissions, and improving the patient experience from admit to discharge and beyond.
Technology can play an important role in helping patients and clinicians achieve successful transitions of care.
Stay Connected
Get exclusive insights delivered to your inbox from our experts.