October 11, 2019
. . .
CANCER JOURNEY PART 2
After receiving the devastating news of a stage IV colon cancer diagnosis and recovering from surgery, it was time for my husband to start treatment. After having a port placed at the hospital, we went to the cancer center for the first of twelve rounds of chemotherapy. We visited with the oncologist and nurse first and were then taken to the main area of the cancer center. There were several cubicles with three partial walls open at the top and a curtain across the front. Inside the cubicle was a recliner for the patient and plastic chair for a visitor. First blood was drawn to make sure it was safe to give chemo that day. After receiving results and giving pre-procedure medications, the nurse started the first of two treatments which lasted a total of approximately six hours, making for a very long day. At that point we were left alone, well as alone as you can be with three partial walls and a curtain.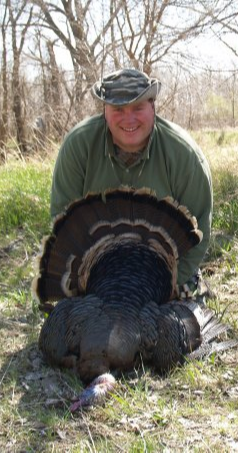 My husband and I rarely agree on what to watch on TV, I can't make it through ten minutes of the Golf Channel, and he thinks Lifetime is the most annoying thing ever created. Let's just say there was little to argue about in this cancer center. On a swing arm next to his chair was the smallest TV I had ever seen with a very limited number of channels. Aside from these inconveniences, there was no headphone jack. While my husband was relatively young, the patient population in the cancer center was primarily older with A LOT of hearing loss. You could hear the TVs in the cubicles around us loud and clear. Since the medications given to my husband caused drowsiness, he usually had just enough time to complain about the TV before falling asleep for most of his treatment. However, I was left sitting on a hard-plastic chair, so even though I could have used a good nap (sleep deprivation from stress and worry was a big part of my life at this point,) it wasn't happening here. I was left to watch that teeny tiny TV along with listening to many others.
Something so basic as a TV stands out, even after 11 years, as one of the more difficult encounters with my husband's treatment. Giving a patient options for television, movies or distraction can have a momentous impact on the overall experience despite the seemingly minor part a TV plays in the care process. We could have benefited from the relaxation content and music that my husband could have viewed or listened to while falling asleep. Education could have also been viewed and added as appropriate throughout the treatment regimen. All of these solutions would have made these long days in the cancer center just a little more bearable.
While there were several bumps in the road, including infection, a blood clot, and a brief relapse five years after the original diagnosis, I am happy to say that more than eleven years later, my husband has no evidence of disease. Although there could have been improvements in the care setting and educational offerings, we both feel very blessed to have had an incredible healthcare team that ultimately saved his life.
Stay Connected
Get exclusive insights delivered to your inbox from our experts.