September 10, 2018
. . .
Discharge from the hospital with a new baby is an exciting, but also scary time for new parents. Not only are they going home to care for a newborn without the safety net of the hospital staff who guided them through the first few days, they also need to be aware of potential postpartum complications for new mother. The education a family receives while in the hospital as well as access at home are essential for a successful transition.
A policy statement published by the American Academy of Pediatrics (AAP) states that discharge criteria for a newborn includes family preparedness and competence to provide newborn care at home, as well as access to the health care system and resources.1 The educational topics included in the AAP recommendations include:
The importance of breastfeeding for both mother and infant
Appropriate newborn urination and stooling frequency
Umbilical cord, skin and genital care for the newborn
Signs of illness including temperature and jaundice evaluation
Infant safety such as the importance car seats, safe sleep, and a non-smoking environment
Hand hygiene1
In addition, the American College of Obstetricians and Gynecologists (ACOG) has recommendations for optimizing postpartum care. In their 2018 Committee Opinion, ACOG recognizes that "the weeks following birth are a critical period for a woman and her infant, setting the stage for long-term health and well-being."2 ACOG recommends that postpartum care be an ongoing process with support tailored to each woman's individual needs. This includes evaluating risk factors including hypertensive disorders, obesity, diabetes, thyroid disorders, renal disease, mood disorders and substance abuse. A postpartum care plan should be developed taking these risk factors into account and customized for each woman.2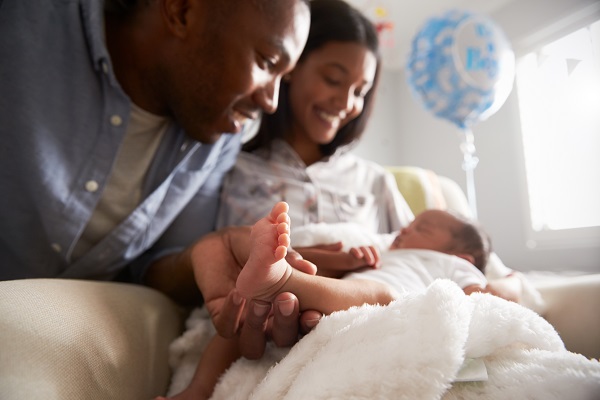 A 2016 study revealed that women recalled none of the discharge education they received in the hospital and perceived it as "nurse's paperwork".3 They often felt that that transition to motherhood was overwhelming and anxiety provoking. This study found that the current process for most hospitals of providing standardized mother /baby education may not be effective and there are large differences between mothers' and nurses' priorities for care.3
Providing education through an interactive TV solution and education portal after discharge can help with some of these barriers. Watching assigned video education can alleviate the feeling that the information is "nurse's paperwork." As a long-term OB nurse, I see these videos as an incredible opportunity to increase family education. These can be viewed at anytime throughout their stay and include as many family members as they would like. Watching education when it's convenient for the family gives them some control during their stay and eliminates the need to bombard them with information as they are getting ready to leave as so often seems to happen. Furthermore, with an education portal, the family will continue to have access to these videos for 30 days after discharge. This gives them the opportunity to review information when they have questions at home or share with support persons that may not have been present in the hospital.
Stay Connected
Get exclusive insights delivered to your inbox from our experts.