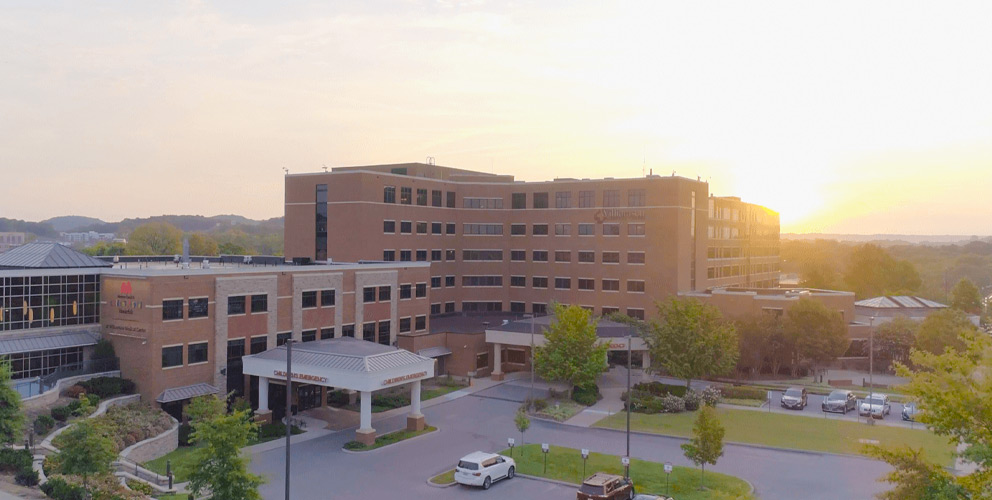 Press Release
Technology provider SONIFI Health partners with Williamson Health as part of its $200 million expansion and renovation project
More Resources
LOS ANGELES (August 15, 2023) – Technology provider SONIFI Health has partnered with Tennessee-based healthcare system Williamson Health to implement technology solutions designed to empower patients with confidence, comfort and convenience.
The health system's flagship hospital, Williamson Medical Center, is undergoing a $200 million expansion and renovation project to enhance the care provided at the multidisciplinary campus.
The hospital's new postpartum unit was designed to give parents and visitors the special care, privacy and comfort needed most during such a momentous time. Featured in each of the patient rooms is SONIFI Health's interactive TV with an embedded digital whiteboard.
SONIFI Health integrates the hospital's EHR system, MEDITECH, into personalized interfaces that give new parents easy access to important video education about caring for their baby and themselves, information about the hospital and services available, meal ordering, and entertainment and relaxation content, including the ability to cast streaming apps to the TV. The electronic whiteboard integrated on the TV displays critical care information for both mom and baby, updated in real time throughout their stay.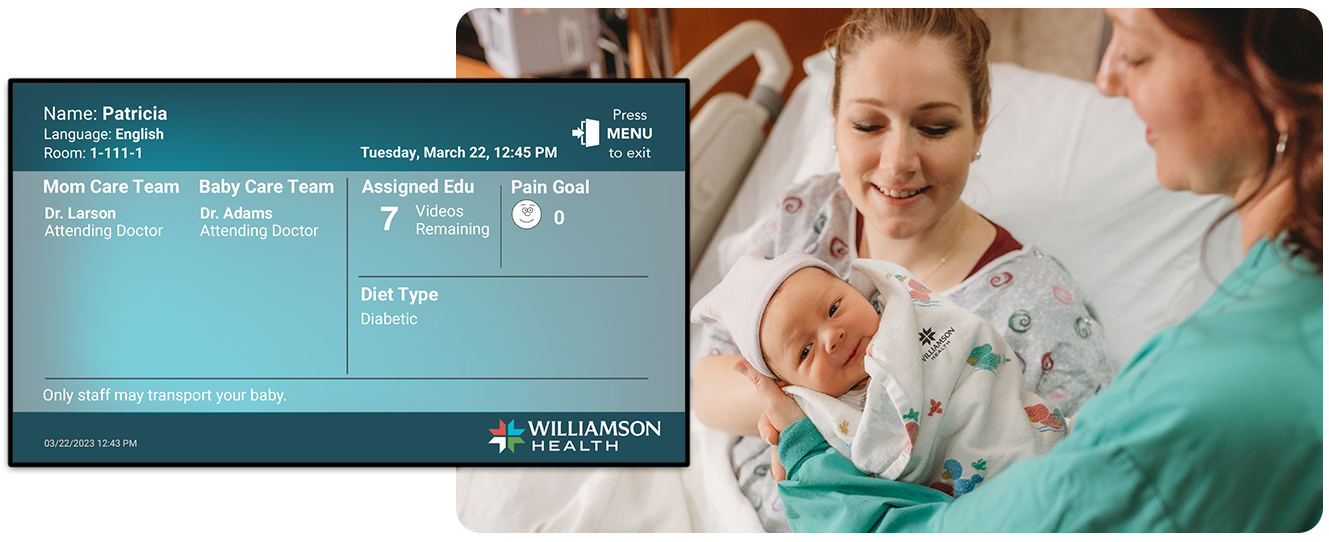 "We chose these interactive TVs with SONIFI Health because we wanted to make our patients' stay more enjoyable and relaxing," said Celena Mullen, Williamson Health Director of Patient Experience. "What we can do with the features on this technology help provide the information and education patients need, while soothing their mind so they can focus on healing. This and all the new technologies throughout our hospital aren't replacing the personal care our dedicated and skilled staff provides, but rather augmenting the experience and providing additional tools to use throughout the patient's care journey."
SONIFI Health also implemented TVs and entertainment programming to the hospital's newly renovated emergency department and lobby areas, with additional interactive technology deployments continuing as the expansion project progresses.
"Our patients deserve the very best healthcare, close to their home," said Jeff Goad, Williamson Health Chief Information Officer. "We've always had the people and expertise to provide that care, and now we have the facilities and technology to complement the world-class experience people can expect at Williamson Health."
"This multi-year project reflects Williamson Health's commitment to patients and investment in the future of their community," said Kelly Boyd, SONIFI Health General Manager. "Having been part of these first units re-opening, we're more excited than ever to expand our partnership throughout the rest of Williamson's campus."
About SONIFI Health
SONIFI Health provides market-leading interactive patient engagement technology proven to improve patient outcomes and staff productivity. The EHR-integrated platform is delivered across mobile devices, televisions, computers and digital displays to enhance patient and family experiences while increasing organizations' operational efficiencies. As part of SONIFI Solutions Inc., the company annually supports more than 500 million end user experiences. Learn more at sonifihealth.com.
About Williamson Health
Williamson Health is a regional healthcare system based in Williamson County, Tennessee, with more than 2,100 employees across more than 30 locations and more than 860 physicians and advanced care practitioners offering exceptional healthcare close to home. The flagship hospital, Williamson Medical Center, now undergoing a historic $200 million expansion and renovation project, offers extensive women's services, state-of-the-art cardiology services, advanced surgical technologies, an award-winning obstetrics and NICU, leading-edge orthopaedics, outpatient imaging services, and comprehensive emergency and inpatient services for both adult and pediatric patients. Other Williamson Health service providers include the Bone and Joint Institute of Tennessee, The Turner-Dugas Breast Health Center, Monroe Carell Jr. Children's Hospital Vanderbilt at Williamson Medical Center, Williamson Health physician practices that are strategically located throughout the community, countywide Emergency Medical Services that include 18 rapid response units, Williamson Health Foundation, and multiple joint venture Vanderbilt Health and Williamson Medical Center Walk-In Clinics in Williamson County. Learn more about our many specialized services at www.WilliamsonHealth.org.
View the press release on PR Newswire.
Stay Connected
Get exclusive insights delivered to your inbox from our experts.