[May 31, 2017] Premier Health selected SONIFI Health to improve patient experience and health outcomes. Designed for comfort and care, their system includes always-accessible condition and medication education, onscreen meal ordering, and positive distraction content including On Demand movies, music channels and spiritual content.
"By using the SONIFI Health system, we are able to help patients understand their role in the care process so they're not only better prepared for treatment, but they're also better prepared for recovery and healthy living when they leave the hospital," said Peggy Mark, Chief Learning Officer, Premier Health.
Read the full article here.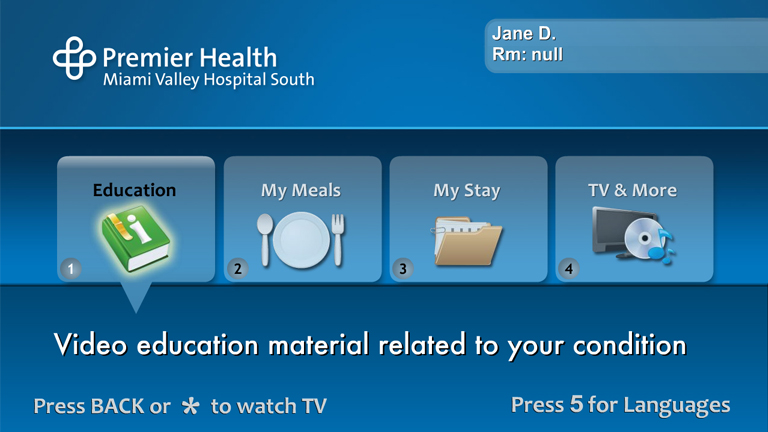 Stay Connected
Get exclusive insights delivered to your inbox from our experts.