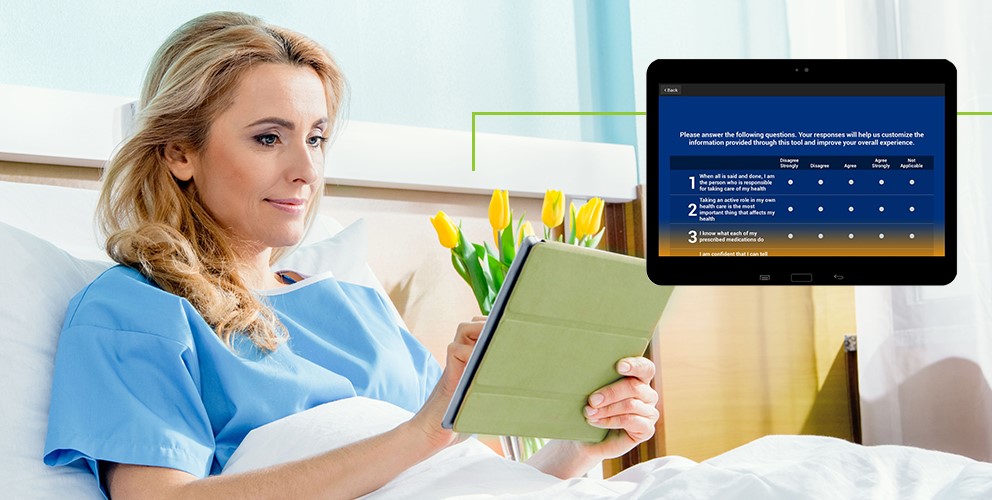 Technology
Leveraging patient screening tools on an interactive system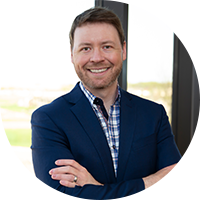 By Austin Winberg, Director of Clinical Outcomes
More Resources
January 29, 2019
. . .
The use of screening tools to identify high-risk patients and better allocate hospital resources is a familiar process in most healthcare settings.
Common screening examples include: Patient Activation Measures, Intimate Partner Violence, post-partum depression, and social determinants of health. However, the screening process does have some limitations which an interactive system can overcome and further reduce a facility's rate of preventable readmissions and hospitalizations.
Limitations of Screening Tools
Patient privacy — The setting where the screening tool is administered, and data collection methods can put patient privacy at risk.
Inconsistencies with delivery of the tool — The dynamic nature of care settings, makes it hard to guarantee that a screening will always be administered at the proper time to make it effective.
Unreliable testers — Differences in awareness and training of staff also can produce an inaccurate or inconsistent test delivery process.
Interpretations of the results — Screening tools frequently rely on a human scoring process which leaves room for error and varying interpretation of results.
Actionable data (acting on the results) — Making sure the right follow up to a screening occurs is another area where inconsistency can impact effectiveness.
Using interactive technology for screenings counters many of the limitations of traditional screening methods by providing a consistent and standardized process. Patients are also more likely to provide an honest answer when they have more privacy and can answer in their own time.
Because the results scoring and correlating action can be automated, resources can be assigned immediately and consistently. Plus, an interactive system is flexible to be used for multiple screenings and customized screenings.
Stay Connected
Get our newsletter and receive exclusive product details, research and industry news.