July 27, 2022
. . .
Creative patient engagement doesn't have to take a lot of work.
Hospitals and clinics around the country have been customizing features on their interactive TVs to entertain and comfort patients — quickly, at little to no cost, and without interrupting clinical workflows.
Here are 20 ideas of how you can creatively engage patients using an in-room TV.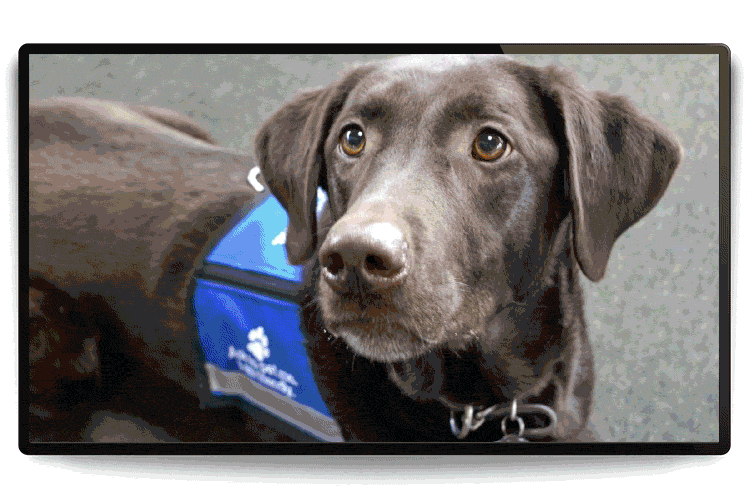 Positive distraction
to engage patients & reduce their pain perception
On-demand videos of pet therapy dogs or baby animals
Trivia or motivational quotes looping on a dedicated channel
Artwork, paintings, photos & notes of encouragement
Live webcams of aquariums, zoos, nature or national parks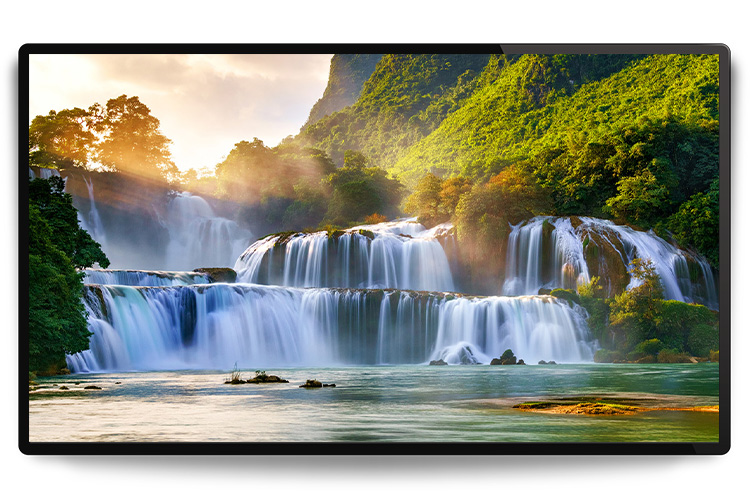 Therapeutic & mindfulness videos
to reduce patient anxiety & help them relax
Breathing exercises & guided meditations
Ambient sounds & imagery
Bed yoga, tai chi & gentle stretching
Spiritual readings & prayers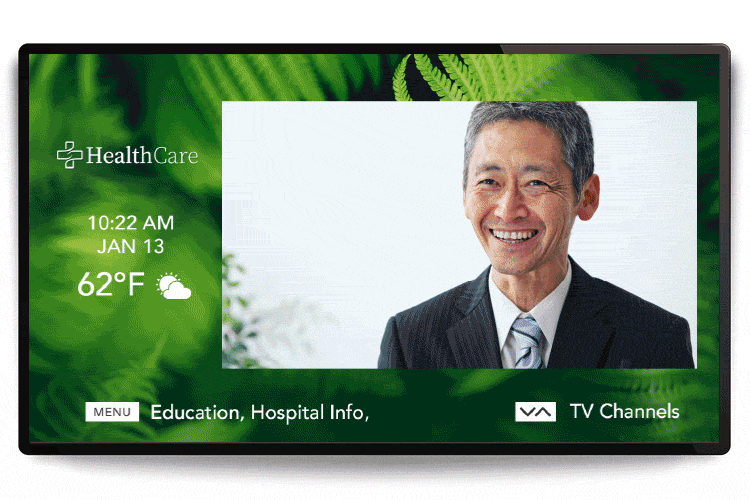 Personal connections
to foster a meaningful patient experience
Welcome messages from your hospital president, CMO or CNO
Care team photos & bios, plus hospital staff spotlights
Live broadcasts of on-site or community events
music performances, chapel services, holiday celebrations
Promotions of hospital amenities & services
Cafeteria hours, in-room meal ordering, valet & transportation services, gift shops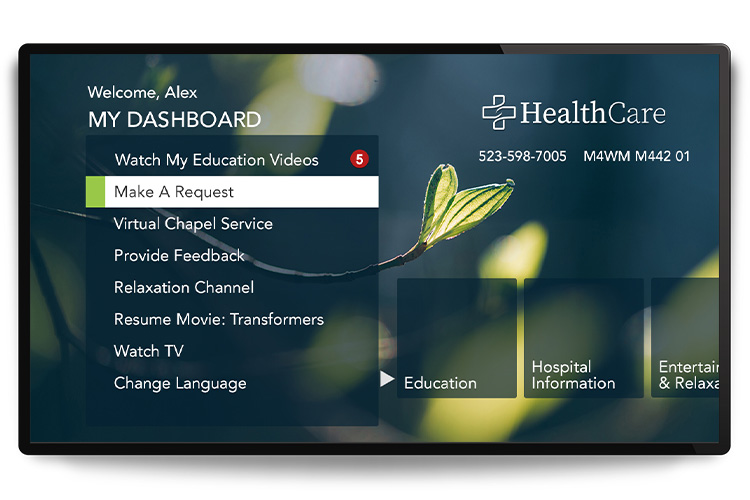 Self-serve options
to give patients control & autonomy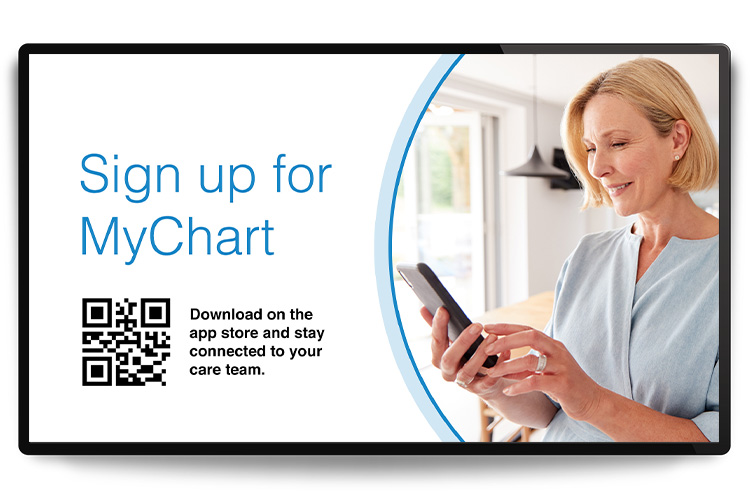 Reassurance & education
to give patients confidence & improve post-discharge outcomes
QR codes that easily direct patients to your portal, personnel & care planning services
Informative images about safety protocols & public health initiatives
Auto-assigned video education specific to the patient
procedures, falls prevention, pressure ulcers, at-home care
A checklist or dedicated channel for discharge information
meds-to-beds, education, assistive & community resources, follow-up care
Creative patient engagement is more than an amenity
An interactive system can help improve outcomes through streamlined clinical workflows, seamless integrations and strategic patient experience tactics.
Harness the flexibility of your interactive TV platform to bring your creative patient engagement strategies to life with some simple assets and easy-to-use features.
. . .
Editor's note: This article was originally published in August 2020. It has been updated for comprehensiveness and freshness.
Stay Connected
Get exclusive insights delivered to your inbox from our experts.