April 3, 2021
. . .
Creative patient engagement doesn't have to take a lot of work.
Hospitals and clinics around the country have been customizing features on their interactive TVs to entertain and comfort patients — even in the midst of a pandemic.
These creative uses of the interactive patient engagement platform have been quick to implement with little to no cost, and without interrupting clinical workflows.
Here are 16 examples of how to creatively engage patients using the in-room TV.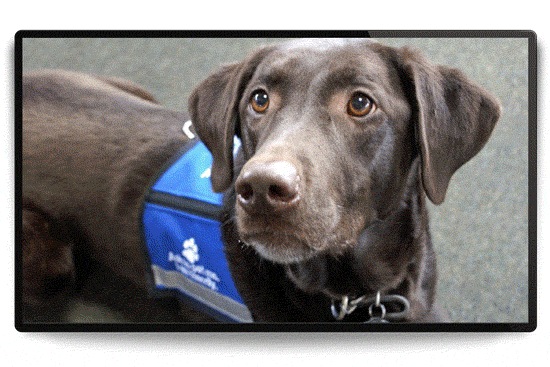 Offering positive distraction
Beyond entertainment, streaming & relaxation content
On-demand videos of pet therapy dogs
Livestream events & religious services
Around-the-clock feed of an aquarium or zoo cam
Videos of gentle yoga stretches to do from the bed
Trivia or motivational quotes looping on a dedicated channel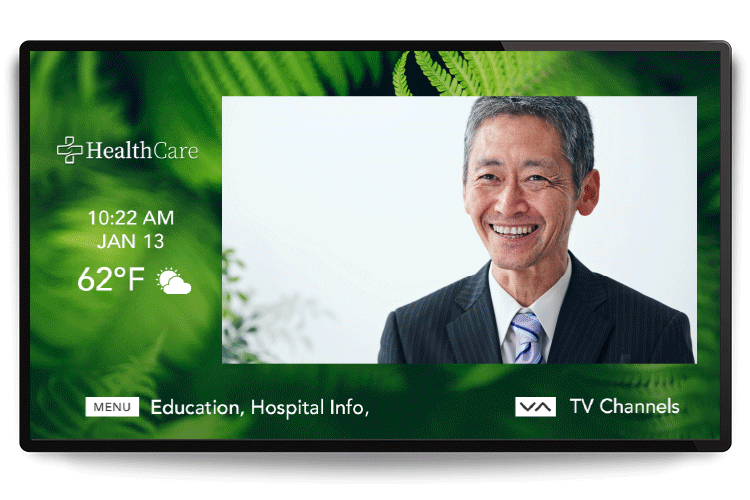 Reassuring patients
Beyond care plans, prescribed education & discharge instructions
Welcome videos from your hospital president or chief medical officer
Informative images about safety precautions & hospital amenities
QR codes to easily direct patients to portals, medication information & more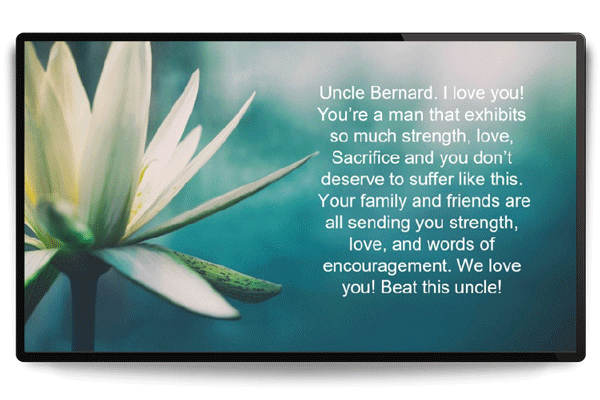 Keeping it personal
Beyond patient requests & surveys
Messages of encouragement from friends, families & supporters
Photos and personal bios of everyone on the care team
Videos of staff singing, dancing or doing the latest social media challenge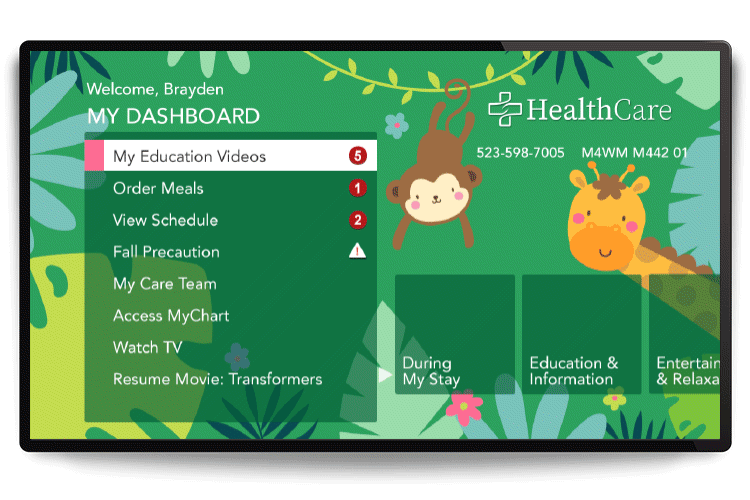 Engaging pediatric patients
Beyond games, movies & music
Colorful menus & fun display images
Breathing exercises featuring cartoon animals
Book read-alongs, narrated by hospital friends & supporters
Videos of clinicians doing magic tricks
An interactive system can help improve outcomes through streamlined clinical workflows, seamless integrations and strategic patient experience tactics.
Harness the flexibility of your interactive TV platform to bring your creative patient engagement strategies to life with some simple assets and easy-to-use features.
Beyond care planning, education and entertainment, your interactive platform can be a powerfully effective tool to bring patients much-needed comfort.
. . .
Editor's note: This article was originally published in August 2020 with COVID-19 specific use cases. It has been updated for comprehensiveness and freshness.
Stay Connected
Get exclusive insights delivered to your inbox from our experts.