[Feb. 7, 2019] To enhance the consumer experience, Texas Health Harris Methodist Hospital Alliance is piloting a project to replace the whiteboards traditionally used in patient rooms with digital patient care boards that integrate with the SONIFI Health interactive TV platform.
"The digital board interfaces with CareConnect One," said Brenda Taylor, regional director of Information Technology Services. "So it displays the care team, the physician, even the schedule of the day, with any tests or physical therapy appointments in general terms to protect the patient's privacy."
Read the full story here.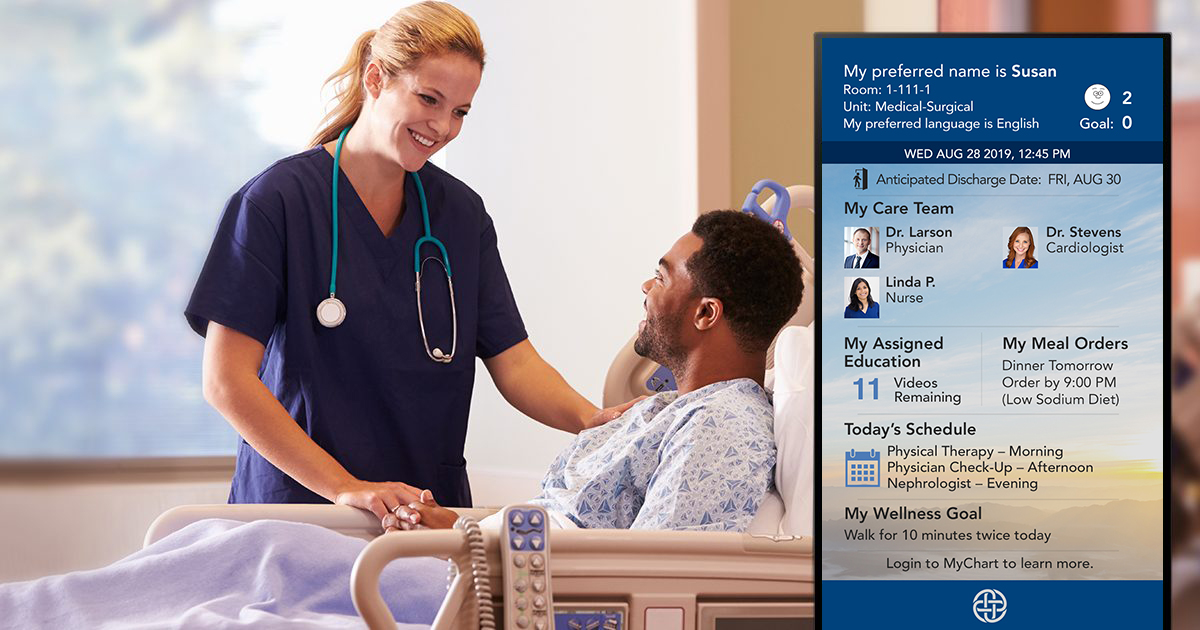 Stay Connected
Get exclusive insights delivered to your inbox from our experts.