A study shows that new moms who receive consistent prompting from nurses and interactive TV systems about their health education can have shorter, yet safe, hospital stays that better prepare them for postpartum coping.
[May 22, 2021] Clinicians know the importance of patient education in promoting better post-discharge outcomes — but getting new moms engaged and willing to complete education while admitted in the hospital can sometimes be a struggle.
So three researchers, including SONIFI Health's own Austin Winberg, set out to study how prompting affects a postpartum patient's engagement with education content.
The study's findings have been published in the Clinical Nursing Research peer-reviewed journal under the title "Educating post-partum women: Interventions to improve engagement."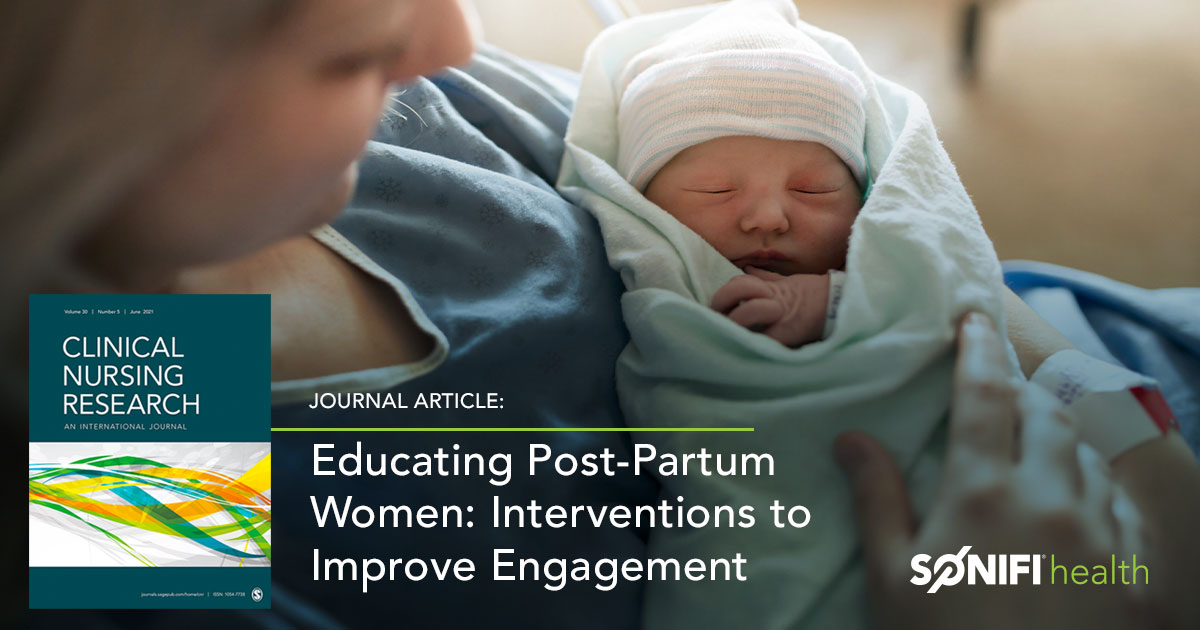 The research team compared three groups of study participants, all of whom were postpartum patients over the age of 18 who were assigned required health education content on the interactive TV in their patient room.
The groups varied on whether they received standardized scripted prompting from their nurses about watching their education, on-screen prompts and reminders about their education, and an easy option to view their education at a later time.
Other factors noted among the groups included the patient's education level, when the patient engaged in their education during their stay, and the patient's overall length of stay.
The study also looked at how the various approaches affected nurses' workflows, and workloads, as they continued their clinical duties while also participating in the research.
You can read about the effects of prompting education and the feasibility of nurses assisting in research here on Clinical Nursing Research.
The study was conducted and authored by:
Pamela C. Spigelmyer, PhD, RN, CNS, CSN
Austin Winberg, MA
Michael Heyd, MLS
Stay Connected
Get exclusive insights delivered to your inbox from our experts.