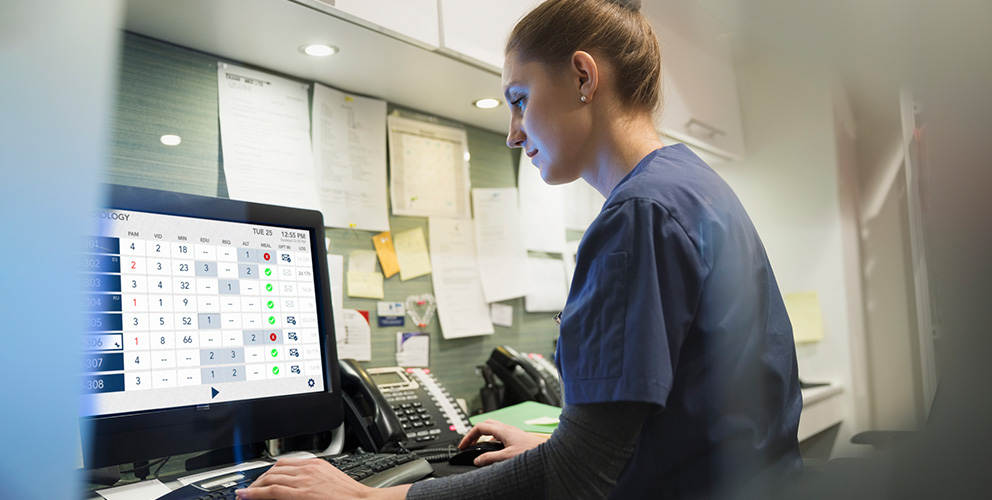 Dashboards
Keeping your clinical staff better informed results in better patient care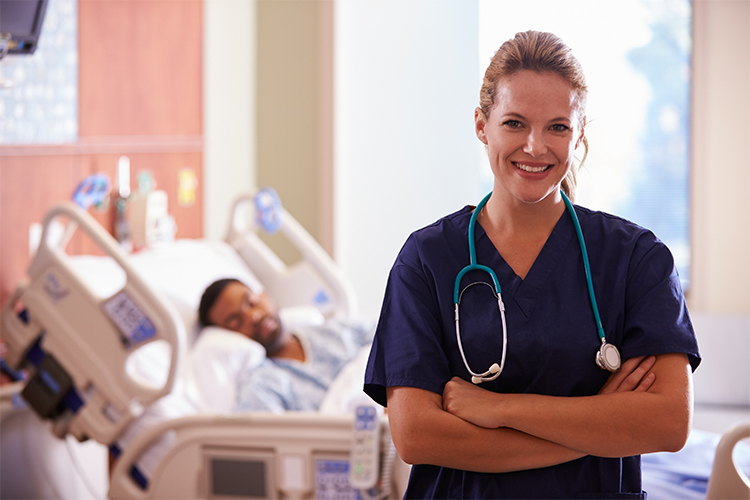 Interactive patient status board
Provide nurses, patient educators and other hospital staff quick access to individual patient data. Give nurses and staff an increased awareness of the patient's engagement, satisfaction and needs, while enabling more meaningful conversations with each patient.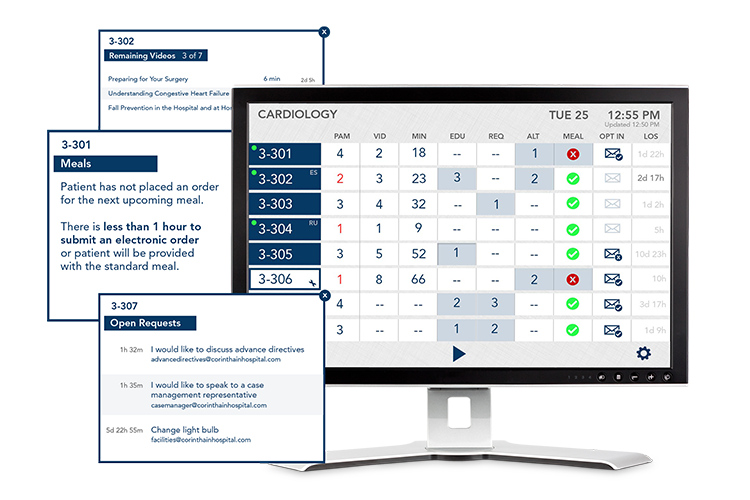 Real-time insights drive outcomes
SONIFI Health's hospital dashboards display actionable patient data in real time to flag exceptions that require staff intervention, facilitating increased patient satisfaction and improved outcomes.
Education: View assignment progress
Nutrition: Review meal order status
Safety: Risk assessment surveys
Comfort: Open patient requests
Satisfaction: Feedback surveys
Monitoring current risk assessments and interactive patient scores, such as PAM, enables you to align better care resources for high-risk patients and reduces the likelihood of post-discharge complications and preventable readmissions. Analytics to measure & drive utilization
Utilization Insights
Automated reports make it easy to measure system-wide impact, identify areas for improvement & drive staff engagement
Analytics Capabilities
Export data for use in other programs, research studies & extended analytics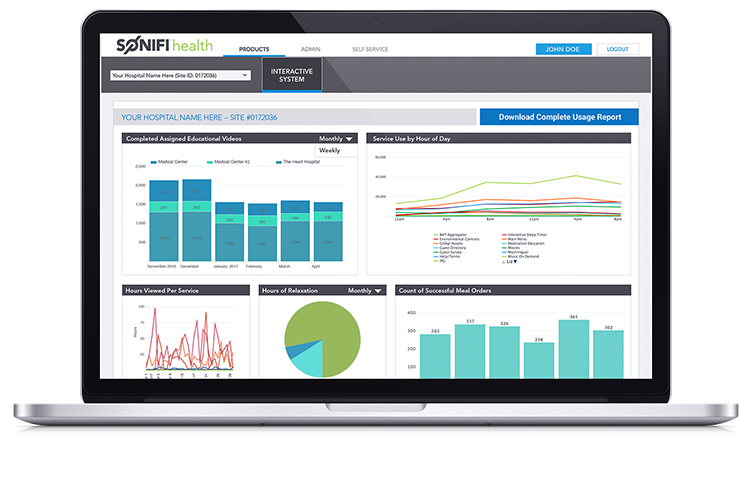 Data Types
System reports are available for content utilization & patient activity, as well as data received from other systems such as meal ordering
Visually Compelling Dashboard
Organizes usage data into relevant visuals to highlight key insights
Let's simplify patient engagement together.
See how SONIFI Health can help create the best experiences for your patients and clinicians.