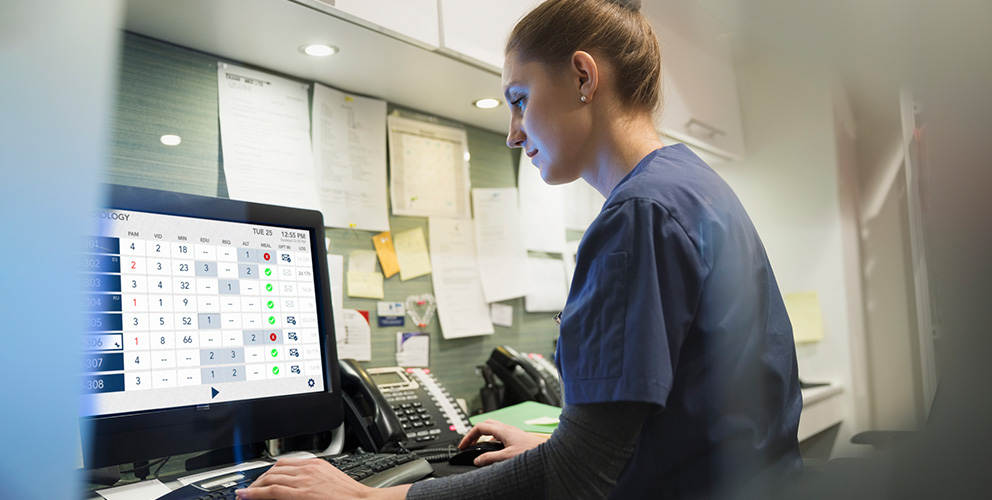 Hospital dashboards
Better informed staff results in better patient care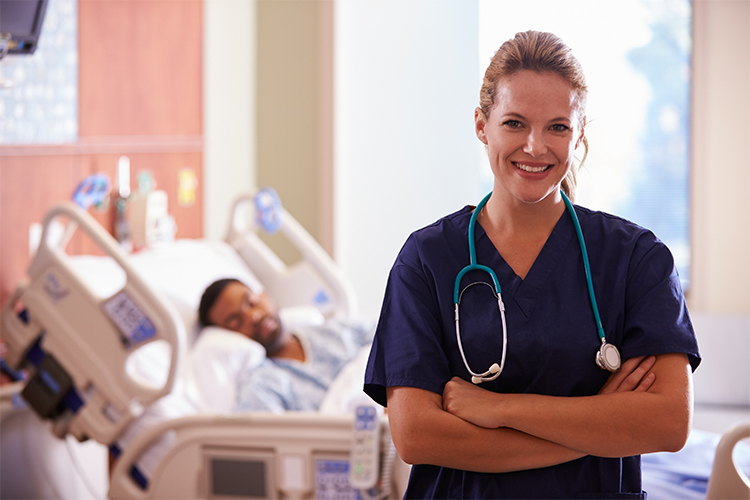 Real-time insights drive outcomes
Provide nurses, patient educators and other hospital staff quick access to meaningful, actionable patient data with SONIFI Health's clinical dashboards and insights portal.
Increased awareness of each patient's engagement and needs helps bedside nurses immediately improve satisfaction and care, while collective data insights drive long-term strategies to achieve the outcomes that matter most to your hospital.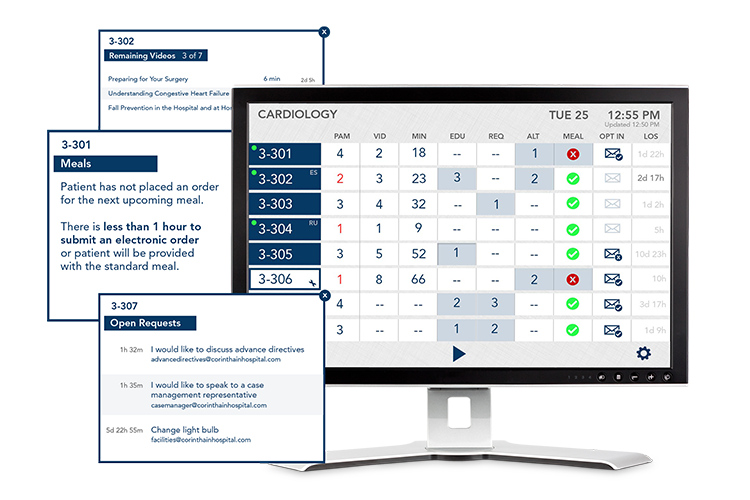 Interactive patient status board
SONIFI Health's hospital dashboards display actionable patient data in real time to flag exceptions that require staff intervention for service recovery or care planning.
Thanks to the timely alerts, responsive and helpful interactions with care teams help improve patient satisfaction and engage them in their care.
Education: View assignment progress
Nutrition: Review meal order status
Safety: Risk assessment surveys
Comfort: Open patient requests
Satisfaction: Feedback surveys
Monitoring current risk assessments and interactive patient scores, such as PAM, enables you to align better care resources for high-risk patients and reduces the likelihood of post-discharge complications and preventable readmissions. SONIFI Health insights portal
On-demand analytics help you get the most out of your interactive system
Insights Dashboard | operations | assigned education | patient engagement | positive distraction | tv channel analysis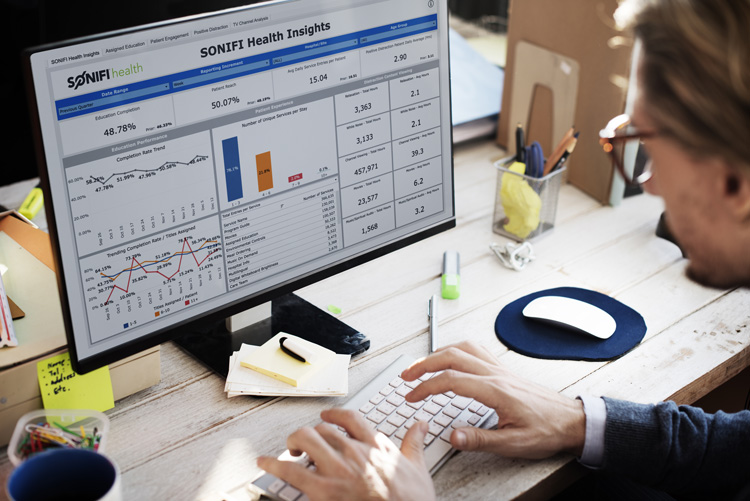 Measure impact
Automated reports give clear understanding of system use & identify areas to drive engagement
Operationalize findings
Share facility, unit & patient-level metrics for key initiatives to support change management
Improve outcomes with personal guidance
SONIFI's customer success and nursing executive teams analyze data with you & make recommendations for continued system enhancements