Technology
Technology on the rise: My experience at the 2018 ANCC Magnet Conference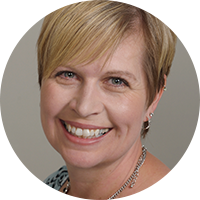 By Julie Westrick, Clinical Education Specialist
More Resources
November 8, 2018
. . .
Last week I, along with over 10,000 other nurses, had the privilege to attend the 2018 ANCC Magnet Conference.  What sets this event apart from other conferences is the opportunity to learn from other nurses. The presenters are experienced healthcare staff who have made a difference in patient outcomes. These individuals, often bedside nurses, started with an idea to improve patient care and with the support of their organizations were able to bring the idea to life.
A trend I noticed at this year's conference both in the presentations and the exhibit hall was an emphasis on innovation and technology. Here's a few ideas that caught my attention:
Better Hand Offs
One facility discussed how they improved their hand-off process from the emergency department to the ICU and from inpatient to long-term care facilities with the use of tablets. The benefits of including the patient in bedside report have long been known but presents a challenge when the nurse doesn't accompany the patient as is often the case with busy emergency departments or transfers to outside facilities.  This project used live screen communication between the patient and receiving RN through a tablet while the RN handing off gave report from the EHR.
Software for Cancer-Risk Screening
Another facility described how they used nursing innovation to identify patients at high risk for breast cancer.  Partnering with a software company, they helped create a web-based tool to evaluate a woman's risk for developing hereditary breast cancer.  The tool is administered to women coming into the clinic for routine mammograms.  Women found to be at an increased risk are offered a visit with an advanced practice nurse who can discuss genetic testing and provide additional education regarding importance of annual screening and increased surveillance.
VR Training
I attended a session to learn an innovative approach for healthcare provider education using virtual reality.  These VR simulation scenarios allow for safe training for high risk situations.  I was able to "practice" extinguishing a fire in the operating room.  After donning the goggles, I felt like I was transported into a typical operating room with a patient draped for surgery lying on a table in front of me.  Behind me was a sterile table with several instruments and a basin of saline.  During the scenario, the surgical site ignites, and I was responsible for extinguishing the fire and removing the surgical drapes.  As a nurse educator, I have frequently used simulation with both high and low fidelity mannikins.  The use of virtual reality was much more realistic and presents unlimited possibilities for future scenarios, including group training situations where health care providers can join together in a virtual room without ever being in the same physical room.
These are just some of the ways I saw technology innovatively being adopted as a useful part of care. SONIFI Health also leverages technology for better patient engagement. If you didn't get a chance to see our products at ANCC, learn how our solutions can be used for a better patient experience.
Stay Connected
Get our newsletter and receive exclusive product details, research and industry news.